Nashville, TN (Febuary 8, 2019)
Radiate Worship has its origin in Pinsekirken Tabernaklet Ungdom in Bergen, Norway. The members love to discover new and groundbreaking ways of doing worship. This is reflected in their music, where they wish to create songs that communicate both their belief in, and journey with God. A God that is present and working today, as he always will be.
"Radiate Worship aims to create music that inspires and engages both those who believe, and those who still not," says lead singer, Martin Midgård Hagen.
Their new album Come Alive is the release that was resonating best in all of the members of Radiate Worship. "Coming back to the sound where it all started was by far the best choice that we could ever have done." After an amazing experience with God in Martin's and Anna's life, "Trust" came to life, and went on to start something new in the band. Radiate Worship wanted to release an album that urged all listeners to really live life outside the comfort-zone, and not be satisfied with life as one knows it. There's always more to find in God, there's always new perspectives that'll come to light – if one truly seeks God through all aspects of life. Our own-built framework of who God is, is ment to be be pushed to a greater extent. It's outside our comfort-zone where the real magic happens.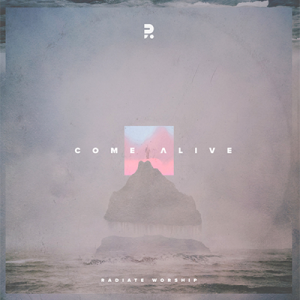 Radiate Worship
Come Alive
Release Date: February 8th, 2019