Brentwood, TN (October 8, 2019)
Christmastime is here! Fair Trade Services is excited to announce the release of Phil Wickham's new album. Simply titled Christmas, the ten-song project is the follow-up to his 2011 holiday debut, Songs For Christmas.
Christmas features a rich array of ten songs, combined with uniquely re-recorded traditional tunes as well as originals, such as "Face Of God," which he co-wrote with Shane Everett and Shane Bernard (Shane & Shane), and the radio single "This Year For Christmas," a love song penned by Wickham for his wife. Have it be new or classic, all of the tracks sing of the wonder and worship for the holiday season.
"Joy To The World (Joyful Joyful)" is another single from the record. "'Joy To The World' may be my favorite song for Christmas in terms of lyrics," Wickham recently shared about covering the holiday classic. "It's just so beautifully written. There is so much joy and declaration of what God had done to enter into our darkness, bringing joy and light and peace. It's been amazing to go live into the studio and bring it to life, and envision what I always wanted it to be." A music video was also filmed for the song, which can be viewed here or below.
Watch the new video for "Joy To The World (Joyful Joyful)"
Fans will be able to hear the songs found on Christmas, along with many more holiday tunes when Wickham tours with Shane & Shane this December on their annual Christmas tour. Hitting both Texas and California, their tour will follow Wickham's Singalong Tour, which wraps in late November.
An acoustic version of Christmas, which includes two bonus tracks has also been released. This special edition is available solely on Wickham's website alongside other special items that fans can get for a limited time as part of an exclusive Christmas gift offering.
"I am legitimately pumped about this project, and I can't believe I get to share it with you," Wickham concludes. "Whether you start to listen today, or you wait until Christmas Eve, I pray these songs bring joy, peace, and wonder to your lives."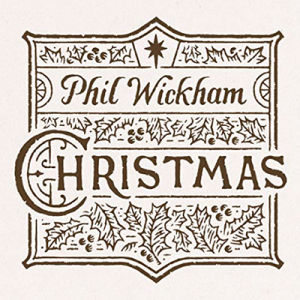 CHRISTMAS LP:
Hark The Herald Angels Sing
Joy To The World (Joyful, Joyful)
Away In A Manger (Forever Amen)
Angels We Have Heard On High
This Year For Christmas
Star Of Wonder
The Christmas Waltz
Face Of God
What Child Is This
We Wish You (A Merry, Peaceful, Wonderful Christmas)