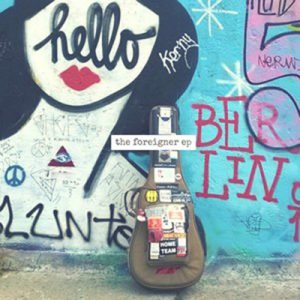 Nashville, TN (March 11, 2019)
Indie Vision Music will be releasing a new EP by Slow Coming Day frontman/guitarist Orion Walsh.
The Foreigner EP will release April 26th.
This wonderful new EP will feature 5 songs all produced by Jonathan Jones (Waking Ashland/We Shot the Moon) and Orion Walsh. Mastered by Sef Idle for Simpul Studio. Classic Orion Walsh music with lush arrangements, Orion's prominent, bold voice, beautiful female backing vocals, and did I mention Mandolins?