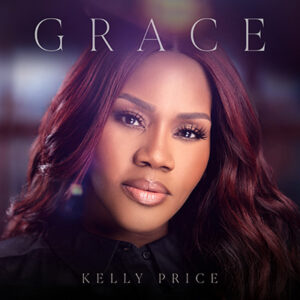 Nashville, TN (February 19, 2021)
Motown Gospel, in joint venture with SANG GIRL! Inc., announces the signing of iconic singer and songwriter Kelly Price, as she readies the release of her new Gospel music project, Grace, on April 2, 2021. The 6-track EP is available for pre-order now, with the lead single, "Grace," and an accompanying lyric video out today..below.
The release of Grace comes fifteen years after Price's acclaimed Gospel album, This Is Who I Am, which hit #1 on the Billboard Top Gospel Albums Chart and landed in the top ten of the Top R&B/Hip-Hop Albums Chart.
"Whatever side of me that people have loved through the years, be it R&B or gospel, they are going to get all of that on this album, Price says. I let my team know that I needed to get back to work to finish this project and get my message out. I couldn't imagine going through 2020 without having a foundation of faith and a strong belief in God."
"From her iconic vocals to her vast songwriting catalog, Kelly Price's contributions to hip-hop, R&B and Gospel music cannot be overstated," shares EJ Gaines, Co-Executive Director, Motown Gospel. "We're excited to partner with her as she shares her craft, and her heart, with the world."
Standing on her foundation of faith and belief in God, Kelly Price poured her heart and soul into Grace and used it as a healing tool after losing her grandfather early in the 2020 pandemic, followed by the sudden passing of her mother at the end of the year. The result is a story of joy, pain, love and loss, with Grace becoming one of Price's most inspirational and moving projects to date.
Kelly Price Official Lyric Video for "Grace":

LYRICS
Wonderful, Counselor that's who You are to me
Confidant, friend indeed, You are my everything
When I think of all I've been through
And I think of how You've loved me through it
Like how many times I've failed You
And how many times You've seen me through You
Took my disgrace
And gave me Your amazing grace
When I fall, it's You I call cause no one compares to Thee
While doing wrong or on my knees, You're always there for me
When I'd think of leaving Your will
And I think of how You choose me still
Grace, grace, God's grace
Came to my rescue and took me in
Grace, grace God's grace
Changed my whole life so no matter when or
How many times I've failed You
You've always been there to see me through You
Took my disgrace
Lord You forgave
You took my disgrace and gave Your embrace
You took my disgrace
My sin You erased
You took my disgrace
My sin You erased
Exchanged it for Your amazing grace