Nashville, Tn (October 24, 2018)
Platinum-selling, Dove Award-winning Mark Schultz is set to release his first-ever, full-length Christmas album Oct. 26. Aptly titled Christmas, the 10-track recording will be available on CD exclusively at LifeWay Christian Stores and will be available at all other major digital and streaming retail outlets internationally.
Making its much-anticipated debut on Christmas is Schultz's epic anthem, "Different Kind of Christmas," a moving tribute to his late father-in-law. He originally released the single in 2014 and it not only shot up to No. 1 on the iTunes Christian & Gospel Songs chart, but his Facebook video of the song also went viral, reaching over 69 million people and receiving more than 27 million views and nearly 3 million reactions, comments and shares to date.
"This is a special song for me and my family," shares Schultz. "I wrote it with my wife after her dad passed away. It was our first Christmas without him, and Kate was decorating for the holidays. She came into the garage holding a box of ornaments and had tears streaming down her face. She said to me, 'it's just a different kind of Christmas this year.'
"At some point in our life, we will all lose someone that is close to us, and that first Christmas without them is a tough one to get through," continues Schultz. "I hope this song will bring comfort to those who are mourning the loss of someone this season."
Along with "A Different Kind of Christmas," the new album features classic favorites like "The First Noel," "Silent Night," "I'm Dreaming of a White Christmas" and "Little Drummer Boy," as well as the beautifully-arranged instrumental "Snow In Paris."
"People have been asking Mark Schultz to make a Christmas album for his entire career," shares Greg Lucid, Lucid Artist President. "For Schultz, Christmas is first and foremost about the loving God he serves, and with this album, the purity of the Christmas message comes through with every note. If any project this season will put you in the Christmas spirit, it's this one. It's effortlessly listenable, it's timeless, and it was well worth the wait."
Featuring production work by such award-winning producers as Chris Bevins, Brown Bannister, Bryan Lenox and Bernie Herms.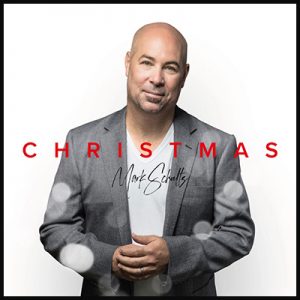 Christmas track listing follows:
1. I'm Dreaming of a White Christmas
2. Silent Night
3. It's Beginning To Look a Lot Like Christmas
4. The First Noel
5. O Holy Night
6. When Love Was Born
7. The Christmas Song
8. Different Kind of Christmas
9. Snow In Paris
10. Little Drummer Boy
Following the release of Christmas, Mark Schultz has been tapped to perform live Dec. 1 on the 2018 Nashville Christmas Parade. Benefitting the Monroe Carell Jr. Children's Hospital at Vanderbilt and featuring additional, world-renowned musical guests, the event will again be televised. Last year's parade was seen on TV in over 100 markets.
For all the latest Mark Schultz, Christmas news, tour dates and more, go to www.markschultzmusic.com