Nashville, TN (April 17, 2019)
Renowned Christian music singer/songwriter JJ Weeks, known for writing and leading hit-making songs like "Let Them See You," "Alive In Me," "What Kind Of Love" and "Do Not Be Afraid," has signed his first-ever, exclusive agreement as a solo artist with Ian Eskelin's Radiate Music. The debut song to release under the new arrangement, "Choices," will hit all digital retail and streaming outlets globally April 19.
"Our lives are full of choices, and the choices we make today affect our tomorrows. And our tomorrows become our future," recognizes Weeks as he underscores the premise of the new song. "Every choice that we make, whether it's big or small, whether it's great or insignificant, should be made through the filter of the God we serve; through the lens of our faith."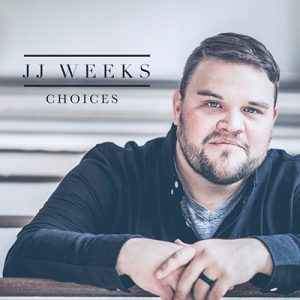 You are God
And you're the God of my choices
Speak to me
I will run to Your voice
Here I am in the noise
Won't You lead me
In my choices
My choices
(From "Choices" chorus)
"I've been a JJ Weeks fan for a long time. He has a big voice and an even bigger heart!" exclaims Eskelin, a GRAMMY-nominated, two-time Dove Award-winning "Producer of the Year" who co-wrote and produced "Choices." "Writing and recording with JJ has been a real treat, and I can't wait for people to hear this new music."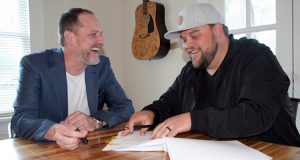 Weeks' upcoming tour traverses nine states with events at churches, fairs and festivals like AtlantaFest, Hills Alive and more. Playing 100 – 150 concerts coast-to-coast each year, Weeks has also toured with MercyMe, Casting Crowns, Unspoken, We Are Messengers and many more.
For all the latest JJ Weeks tour and music news, visit www.jjweeksband.com