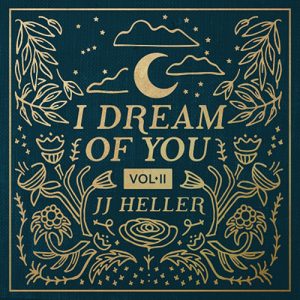 Nashville, TN (January 3, 2019)
Singer/songwriter JJ Heller, has released I Dream Of You (Volume II), a stirring collection of timeless covers and lullabies that cross generational boundaries.
The album is a compilation of Heller's favorites from the 50's through today including "Here Comes the Sun," "Bridge Over Troubled Water," "Edelweiss" and more, blurring the barrier between parent and child with the inherent nostalgia carried with each song. For Heller, this project was birthed out of her own personal experience as a mother of two, who wanted truth, hope and love to be the things her children hear as they're falling asleep.
Watch the Story Behind the Album video here: