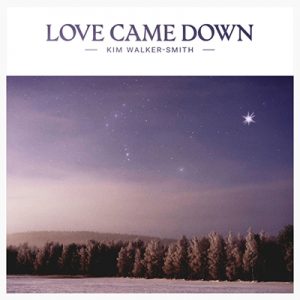 Nashville TN, (November 02, 2018)
Jesus Culture's Kim Walker-Smith has released a brand new Christmas single, "Love Came Down," available here. Fans will be able to hear this new single along with other holiday favorites from her past Christmas project on the upcoming Christmas tour with Big Daddy Weave, Brandon Heath and more.
"'Love Came Down' was inspired by a Christmas poem published in 1885 by Christina Rossetti," shares Walker-Smith about the single. "The poem very simply and beautifully describes the gift of love given to each of us. My prayer is that when people hear this song, they have a beautiful revelation of God's love. Christmas is not just a celebration of a beautiful story, but it is a reminder of His powerful love. He was unstoppable in His plan to bring us into reconciliation with Him, wanting nothing to separate from His love again. I hope that when people hear this song, shame is stripped away and they encounter love that breathes life and hope inside of them."
As one of the founding leaders of the Jesus Culture movement, Walker-Smith has spent the last 18 years traveling the world leading worship, sharing at conferences and recording numerous live albums with Jesus Culture. She was part of the Jesus Culture tour that just concluded and is featured on the current live project, Living With A Fire, that is available now. Her solo career has been just as well-known with four solo projects including her 2017 studio album, On My Side, that received much praise. She also released a live EP of song selections from that project this summer along with a solo tour.
Christmas tour dates and cities:
November 28 – Kansas City, MO
November 29 – Moore, OK
November 30 – Midland, TX
December 01 – Albuquerque, NM
December 02 – Denver, CO
December 04 – Fresno, CA
December 05 – Los Angeles, CA
December 07 – Redding, CA
December 08 – Portland, OR
December 12 – Oceanside, CA
December 13 – Tucson, AZ
December 14 – Phoenix, AZ
December 15 – El Paso, TX
December 16 – San Antonio, TX