Liverpool, UK (March 22, 2019)
The new 7-track mini album Deconstruction Vol. 1, from 7Core Music artist Ian Yates released today, Friday 22nd March. Featuring the singles "Blackout," "Belly Of The Beast," "Hope Beyond Hope," and "Deconstruction" which received glowing reviews from critics and journalists. "Belly Of The Beast" and "Hope Beyond Hope" both received 10/10 reviews from Tony Cummings at UK's Cross Rhythms. "Hope Beyond Hope" was featured in CCM Magazine's "Best Thing I Heard Today" in the USA, while "Deconstruction" was featured in Spotify's official "New Indie and Alternative" playlist.
Ian is a Christian worship leader and songwriter from Liverpool, UK. He leads worship at his home church Bootle Elim.
September 2016 saw the release of Ian's 4th album, (his 3rd on 7Core Music) Awaken To Love to rave reviews, and included "No Longer I" co-written with Matt Redman, and the UK Step Fwd chart number 1 single "Highwire."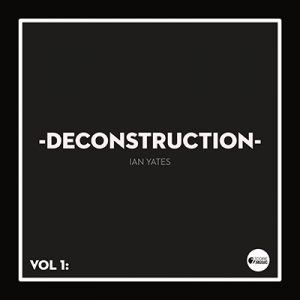 Ian Yates
Deconstruction Vol. 1
(7Core Music)
Release date: March 22, 2019
Track Order
1 – Blackout
2 – Deconstruction
3 – Chemical Heart
4 – Broken Again
5 – Hope Beyond Hope
6 – Belly Of The Beast
7 – Hope In My Heart