Nashville, TN (November 30, 2018)
Rising Hip Hop artist Ty Brasel has released his IVAV debut album, Destined For Greatness, on 4 Against 5 (IVAV), a division of Curb | Word Entertainment.
When sharing about the record, Ty says, "This project journeys through my life as an artist and a man, finding hope in my darkest of moments, so that I can help others do the same. Destined For Greatness is an album about the tragedies and triumphs of life. Although life presents many ups and downs, it is possible to find great purpose in all of life's experiences."
Drawing from a life of being in and out of jail and struggling with drugs and alcohol, he had a spiritual awakening that reminded him, if he kept going down this path, he would ruin his life.
"I remember I was in a jail cell thinking, 'I wanna thrive, I wanna live life,'" Ty shares. It was shortly after in 2013 when a friend gave him a Bible scripture Matthew 6:33 and the words were imprinted forever in his mind. From that point forward, he put all of his creative energy into developing music that had a purpose, helping people find hope.
Watch "All At Once" Music Video by Ty Brasel HERE:

With the help of a variety of producers including Scootie, Dirty Rice, Joseph Prielozny, JuiceBangers, CamGotHits, Mike Lee and IVN the 18-track infectious album features seven songs from Ty's EP, Destined for Greatness (Side A) that released earlier this year.
Stylistically, the 2018 Dove Award nominee draws inspiration from the southern trap style rap he was raised with on the outskirts of Memphis, Tenn., as well modern day's chart-toppers like Kendrick Lamar and Chance the Rapper. While his musical tastes are eclectic, Ty writes songs with the intention to help listeners who are battling the down cycles of life.
Fans are quickly resonating with Ty and his music, attracting over 8 million on demand streams, 2.1 million YouTube views and over 565k Pandora lifetime streams. Additionally, the breakout artist has shared the stage with award-winning artists like KB and Trip Lee, headlined sold out shows & toured around the country and in 2019, he will be joining the Winter Jam Tour alongside Danny Gokey, Newsboys United, Dan Bremnes, Mandisa and others.
For more information on Ty Brasel and Destined for Greatness, please visit https://tybrasel.com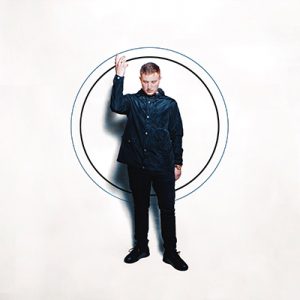 Destined For Greatness Track Listing:
1. In The Beginning (Side A Start)
2. The Game
3. Praying Hands
4. 444 + 333 (God Is Perfect)
5. Phoenix in Exile
6. Shooting Star
7. Shine On (Side A End)
8. The Journey (Side B Start)
9. Praying Hands II
10. Meant For Me
11. God Son
12. Across The Word (The Mission)
13. Ascending
14. Withdrawals
15. No Escaping
16. Through The Fire
17. Greatness (Album Finale)
18. All At Once +