Nashville, TN (January 10, 2019)
Hip Hop artist Steven Malcolm has over 15 million on demand streams, over 4.7 million YouTube views, has been heard on ESPN and most recently Dwayne "The Rock" Johnson's NBC show The Titan Game, and recently premiered his brand new music video for "The Second City" on his YouTube Channel. The video has already received an outpouring of support. This new track is available to purchase across all digital platforms and is the title track of his forthcoming sophomore album available on Friday, January 25, 2019.
Click the play button above to watch the new video for "The Second City"
The Second City album is a 15-track vulnerable look into Malcolm's own journey to find his true identity. Dedicated to his father who immigrated from Montego Bay, Jamaica, nicknamed, "The Second City." At the age of 10, his father was deported back to Jamaica by U.S. authorities where he later passed away leaving Malcolm fatherless and with a broken heart. Yet, it was through being without a father, he found his personal truth and his calling to music.
"With this record, I wanted to tap back into my heritage," explains Malcolm. "My father was from Montego Bay and while he was absent for most of my life, it was his absence that led me to finding calling to music, inspire others and ultimately my true identity. I found my second life and for that I am eternally grateful; so I wanted to dedicate this album to my dad."
The album is a musical and cinematographic representation of this young man's journey in search for his true self. Reality is portrayed lyrically like never before – the battles, the dark valleys, failures, to ultimately showcase the redemptive light that conquers the darkness life throws at every individual.
Stylistically, Malcolm took a different approach, merging hip hop with reggae and inspo, all genres that have played an integral role in his life. From embracing his Jamaican roots with a powerful cover of Bob Marley's "Redemption Song", to his hit single "Fuego (Feat. Anderson Michael)," the video in which has already accumulated over 1 million views and many others, making it appealing to fans of Chance the Rapper, Lecrae and Tori Kelly.
The album was produced by a collection of producers including Dirty Rice, JuiceBangers, Joseph Prielozny, Taylor Hill, Scootie, Mykallife, Anthony M. Jones, Steven Franks, Jacob Cardec, and Charles Anderson, the project was recorded from coast to coast in Nashville, Atlanta and Los Angeles.
The Second City album is comprised of songs from Steven's The Second City Part I & II releases, plus 6 news songs.
For more information on Steven Malcolm and The Second City visit https://www.stevenmalcolm.com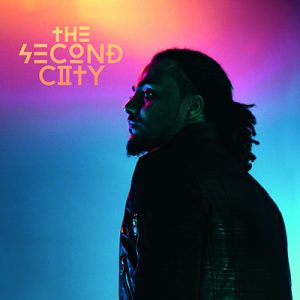 The Second City Track & Producer Listing:
Not To Us/Good Love (feat. Taylor Hill & Michael Anderson) – Dirty Rice, JuiceBangers, Joseph Prielozny, Taylor Hill
Watch – Scootie, Mykallife
Rodeo (feat. Taylor Hill) – Joseph Prielozny, Dirty Rice
Fadeaway (feat. Zauntee) – Dirty Rice
The Second City – Joseph Prielozny, Dirty Rice
Fuego (feat. Michael Anderson) – Scootie, Anthony M. Jones
On Ten – Scootie, Steven Franks
Been There – JuiceBangers
Even Louder (feat. Leeland) – Joseph Prielozny, Dirty Rice, JuiceBangers
6 NEW TRACKS
The Beauty of Dreams – JuiceBangers
On The Move – Jacob Cardec
Devil Is A Liar – Jacob Cardec
Heart Of David – Dirty Rice, JuiceBangers
Overflow (feat. Stars Go Dim) – Joseph Prielozny, Charles Anderson
Redemption Song – Jacob Cardec, Taylor Hill, Joseph Prielozny