Nashville, TN (September 20, 2019)
Getty Music has released "O Children Come," the focus single off of their highly-anticipated Christmas music album Getty Kids Hymnal–Family Carol Sing. Modern hymn writers Keith and Kristyn Getty have brought together the top Irish and American musicians of the Getty band and a choir of children for this special project. A new generation of voices breathe fresh life into classic hymns like "Silent Night" and introduce new ones penned by the Gettys themselves.
"O Children Come" recounts and rejoices in the birth of Jesus and invites children to hear the Nativity story and the good news that perfect love and grace walked the Earth among us. This beautiful Christmas hymn originally performed live by the Gettys on their album Joy–An Irish Christmas LIVE, will be led by the voices of children on the Getty Kids Hymnal–Family Carol Sing. The full album will be released the following week on Friday, September 27th.
Getty Kids Hymnal–Family Carol Sing will feature twelve tracks, including ten traditional carols that Keith Getty claims that every family should know. Continuing in the message that they brought with previous Getty Kids Hymnal albums, it is the Gettys' desire that this project will facilitate singing of deep theological truth in homes and build our children in biblical foundations that will last a lifetime. Bringing the notion of family worship into the home for all to participate in, Getty Kids Hymnal–Family Carol Sing brings new and familiar carols together for a timeless yet contemporary listening experience that the whole family will want to sing along to.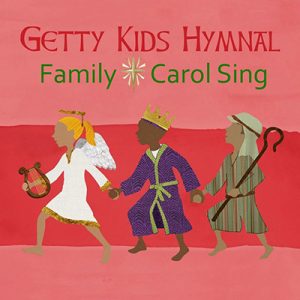 Getty Kids Hymnal–Family Carol Sing Track List:
1. Angels We Have Heard on High / Joy Has Dawned
2. Come, Thou Long Expected Jesus
3. O Come, O Come, Emmanuel / Sing We the Song of Emmanuel
4. Silent Night
5. O Children Come
6. In the Bleak Midwinter
7. Hark! The Herald Angels Sing
8. Jesus, Joy of the Highest Heaven
9. Joy to the World
10. O Little Town of Bethlehem
11. Come Adore the Humble King / O Come, All Ye Faithful
12. Once in Royal David's City