JAYMES REUNION
The revolving collaborative that is the Jaymes Reunion is fronted by Cameron Jaymes, a prolific songwriter from Southern California. Rather than approach this project as a solo endeavor (even though he is the songwriter, front man and lyricist), he functions as more of a big band leader, enlisting the services of a rather large pool of revolving musicians. At first listen, the sound is somewhere between Ben Folds and The Killers, though in actuality, the influence is far more broad.
Cameron Jaymes reflects about his goals and vision: "When it comes to music, my goal is to write about things that people really feel, things that people from all walks of life can relate to. There are so many things that can be said through music, and it is an incredible opportunity to be able to connect with people through one of their favorite avenues—music. I am just trying to keep the music positive and keep my integrity on both a personal and musical level."
Admittedly, Jaymes has taken a more subtle approach to presenting his beliefs and will use his creative and unique approach to breach the general market. Expect great things, for even with this small taste of what is to come, this promises to be huge. The debut LP is coming late spring via BEC. Find out more at myspace.com/jaymesreunion.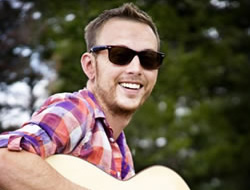 MIKE KELLY
Best-kept secret Mike Kelly possesses the classic elements of a future great singer/ songwriter—insightful lyrics, memorable songwriting and a bellowing voice that conjures up imagery. Hailing from Tulsa, Okla., his songs speak of failure and redemption in everyday life as a midwestern man. While he is still without label backing, you can get a taste of his magic before the masses get ahold of him (which they are most likely to do). Check out his music and find the latest news and dates at myspace.com/mikekelly.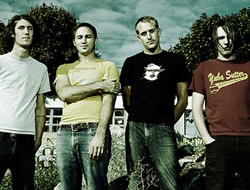 NUMBER ONE GUN
Jeff Schneweiss, front man and mastermind behind Number One Gun, has reinvented his band after a considerable hiatus, during which time he has been producing other projects. This power-pop outfit, which has a respectable history for delivering catchy tunes and tight song structures, is back with its brand-new record, The North Pole Project (Tooth & Nail). Not to take anything away from older material, but Schneweiss seems to have found himself during The Gun's hibernation, as nothing released previously has this much vocal dynamic. Sometimes taking a break can clear your head, and in this case, that is a law rather than a theory. Preview these new tracks online via the band's MySpace, and purchase the new album as well: myspace.com/numberonegun.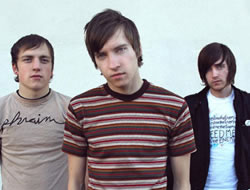 BRIGHTEN
With nearly 3 million plays on its MySpace page and over 50,000 friends, Brighten has the base that most free agents only dream of. They have toured with Hawthorne Heights, Eisley and Cute is What We Aim For. A series of unique legal scenarios has put the band in a great position with a huge fan base, and now the band is searching for a new label home. Its brand of indie rock is classic in nature, with more emo influence than the current incarnation of power-pop. Some songs are acoustic, while others are more ambient pop with song structures and melodies worthy of a major label release. Though Chico, Calif., is not necessarily known for its music scene, Brighten surely does put the town on the musical map. Expect them to get out from under the radar any moment with a new label home. You can find out how to purchase the new LP, King vs. Queen, as well as the band's EP, Ready When You Are, at myspace.com/wearebrighten.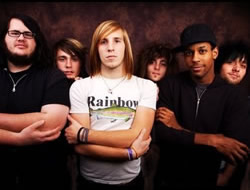 HERE I COME FALLING
A screamo outfit with death metal screams? Yes, and unabashed about their faith, as well. The band's MySpace says (in bold) "Jesus Loves You," and just as I read this, some kind of primordial, less-than-human growl escapes my computer speakers. This is about as extreme as it gets, the caricature of the screamo genre, which many say is the only place left for it to go. Monstrous power-pop melodies—which could easily fit in My Chemical Romance songs—break in unexpectedly, but as soon as they appear they disappear into the aforementioned death-metal growls. This is nothing if not pure entertainment, with more twists and turns than a Tom Clancy novel. The band's new album, Oh Death, Where is Thy Victory, is out now on Rise Records. myspace.com/hicf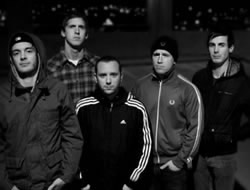 ADVENT
Many in heavy music still lament the dissolution of underground champions Beloved, a post-hardcore outfit form North Carolina which graced us up to their untimely departure in 2005. One reason for the band's breakup was a new project by some of the members called Advent. This band is a bare-knuckled brawl of an outfit, and what they lack in subtle approach they make up for in all-out tenacity. This is hardcore tough as a saber-toothed tiger, in the vein of bands like Hatbreed and Throwdown, though a bit less "caveman" in approach. The debut album, Remove the Earth, is now available through Solid State Records. myspace.com/adventnc
— Andrew Schwab is the lead vocalist and lyricist for the band Project 86. He is also the author of three books, as well as an independent journalist. Visit him online at andrewschwab.com and project86.com.