NASHVILLE, Tenn.— Brentwood, Tennessee-based First Company Management (FCM), one of Christian music's leading full-service personal artist management firms, is celebrating multiple milestones this year. A Platinum® certification and top industry and radio airplay accolades headline a string of recent pacesetting achievements by FCM artists: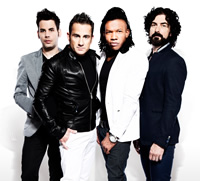 Newsboys
• The band's multi-week #1 single, "God's Not Dead (Like A Lion)," was recently certified Platinum® by the Recording Industry Association of America (RIAA).
• Newsboys were nominated for two 2015 Billboard Music Awards and are among the leading nominees at the K-LOVE Fan Awards.
• "We Believe," the band's biggest hit to date, is featured in the latest Pure Flix film, "Do You Believe?"
• Newsboys made their big screen acting debut in the 2014 Pure Flix blockbuster "God's Not Dead," continuing its worldwide theatrical release this year.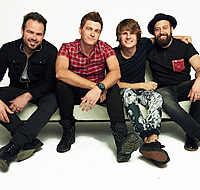 Audio Adrenaline
• Sound of the Saints, the highly-anticipated FairTrade Services set from the two-time GRAMMY®-winning band, debuted at #1 on Billboard's Top Christian Albums chart following its May 4 release.
• The landmark project features the latest single "Move," which was recently selected as the opening theme for the MLB Network's "MLB Now."
• "World Changers," also featured on Sound of the Saints, serves as the theme song for LifeWay's outreach program of the same name, which provides missions experiences for students in strategic cities around the country.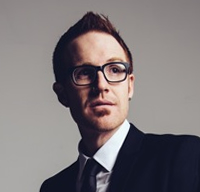 Ryan Stevenson
• The GRAMMY®-nominated Gotee singer/songwriter garnered his first #1 hit as an artist—and second as a writer — earlier this year. "Not Forgotten" (feat. TobyMac) topped Billboard's Christian Hot AC/CHR singles chart for two consecutive weeks.
• Stevenson was recognized at the 2015 ASCAP Christian Music Awards as co-writer of "Speak Life," recorded by TobyMac, and his own hit single, "Holding Nothing Back." Both were among ASCAP's most performed songs of the past year.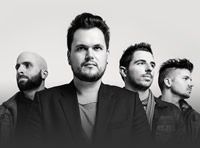 7eventh Time Down
• "Just Say Jesus," the BEC band's recent smash hit, sustained a weekly presence on Christian radio charts for an entire year.
• "The One I'm Running To" was recently honored with a 2015 SESAC Christian Award.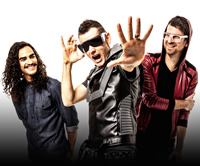 Rapture Ruckus
• Invader (Deluxe Edition) reached #1 on Billboard's Top Christian Albums chart last month.
• "Volcano" (feat. Jonathan Thulin) spent five weeks in the Top 10 on the Christian Hot AC/CHR chart.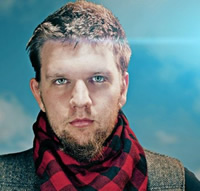 Jonathan Thulin
• The Dream Records artist's "Dead Come To Life" (feat. Charmaine) and "Architecture" both topped the Christian Hot AC/CHR chart.
• Thulin's latest single, "Compass" (feat. Manwell Reyes), is currently a Top 5 Hot AC/CHR hit.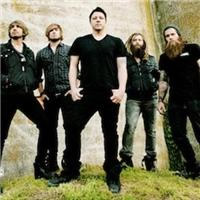 Ashes Remain
• The FairTrade Services band was honored with a 2015 SESAC Christian Award for their Top 20 single, "Here For A Reason."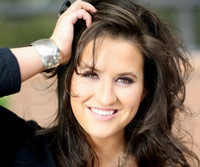 Lexi Larsen
• The country singer/songwriter's "You Can Leave," from her debut recording, Good Memories, recently landed on Billboard's Country Indicator and Music Row charts, and she is slated to release her sophomore recording later this year.
• Larsen has performed at the National Finals Rodeo in Las Vegas and The American Rodeo at Dallas' AT&T Stadium.
First Company Management (FCM) was established in 1995 by Christian music visionary Wes Campbell. Anchoring the firm's roster are GRAMMY®-nominated best-selling mega group Newsboys and two-time GRAMMY® Award-winners Audio Adrenaline. FCM also represents GRAMMY®-nominated singer/songwriter and Gotee recording artist Ryan Stevenson, acclaimed pop/rock bands 7eventh Time Down, Abandon and Ashes Remain; hip-hop recording artist Rapture Ruckus; chart-topping singer/songwriter Jonathan Thulin; and country artist Lexi Larsen, among others.