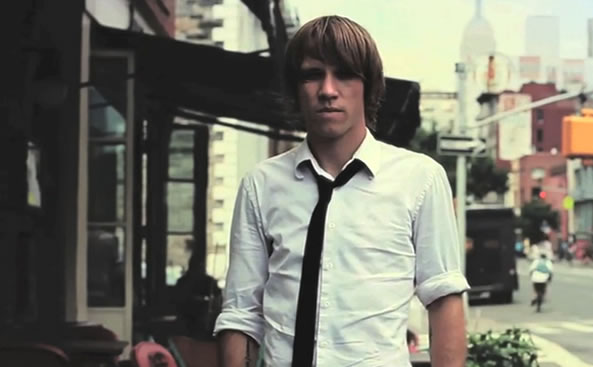 It's widely understood that immersion is the best way to learn a language. Since he was 17 years old, Jason Dunn has been immersed in the culture of teens and young adults across the country. As lead singer of Hawk Nelson for ten years, Jason got to see firsthand the young people around the country and world who were hurting, lost and in need of hope. Now, as a solo artist, Jason is continuing to write music and speak to a generation in need.
"Teens are so insecure," says Jason. "My job is to love these people. My heart aches for them. Just loving people goes a really long way."
And for Jason, love is a verb.
The songs on his solo project address various cultural issues, but perhaps the most poignant is the hot-button topic of bullying.
"More and more people are getting wrecked by other people," says Jason. "It seemed appropriate to write a song about it and stand up for the underdog. I try to level the playing field with music, and hope kids will get something out of it."
Now that he's on his own, Jason is able to get his music out to more venues — meaning more people — than ever.
"I play anywhere and everywhere now," says Jason. "The latter years of Hawk, we just played churches. But I'm willing to try anything and everything. Before, when there was an opportunity to play House of Blues but the church down the street paid a lot more, you often had to move from a business stance. It's easier to follow your wallet than your heart. It's easy to get comfortable. But I'm going back to the original goal—bridging gaps and letting people know they're loved."
If he comes across as bold and uninhibited, he is.
Only someone with an intense desire and ability to make music that says precisely what you want it to say in a precise way of saying it would walk away from one of the most successful bands in CCM history.
"It sounds stupid for me to do," Jason says, "but it was the right thing for me to do. The album title, Abandon Progress, seemed very appropriate. Transition is always scary and never easy. After a couple days in, I thought, 'Oh shoot! What did I do?' It can be overwhelming, but overall it's been really great."
As Jason has been writing and playing his new songs, not only has his creative freedom flourished; but so too has his confidence in the merit of his ideas and musicianship.
"I'm not the kind of person who will speak up," he says. "I'm generally very passive. In Hawk Nelson, if an idea got overwritten, I would just be cool with it. But now I'm getting to record the way I hear it. I'm getting older and the music is a bit more mature. The songs could have been the next Hawk Nelson record. They're 100% honest and real."
The depth is there.
The truth is there.
The language is there.
Shoring up the wealth of experience and immersion he had with young people while with Hawk Nelson, Jason Dunn is speaking the native tongue of a generation more clearly than ever…and he couldn't be happier about it.
"I'm starting from the ground up," he says. "It's simple. I'm a simple person. It's really good to be playing again."