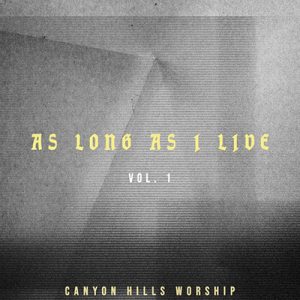 Nashville, TN (December 13, 2018)
DREAM Worship and Canyon Hills Worship have announced the upcoming album of As Long As I Live Vol. 1 which is set to release February 18th, 2019.
Based out of Seattle WA, Canyon Hills Worship is composed of worship leaders and songwriters at Canyon Hills Community Church. Their songs include "Peace, It is Well," and "Over All." Their mission is to honor God and offer hope to his church through singing His praises.