Nashville, Tenn. — The first song from Big Daddy Weave's highly-anticipated new album is available today. "My Story" is the lead single from Big Daddy Weave's upcoming studio album Beautiful Offerings, releasing September 18. The single is available digitally on iTunes and Amazon and can be streamed on Spotify. Listeners are also able to take home a physical copy of "My Story" when they pre-order Beautiful Offerings through LifeWay Christian Stores.
Frontman Mike Weaver penned "My Story" in a collaboration with GRAMMY®-nominated songwriter Jason Ingram. "The whole song is about 'If I told you my story, you'd see hope and you'd see love, you'd see victory, but it's not mine,'" says Weaver. "Because if we're going to talk about my story, that story is about Jesus. My story is a result of His story." The single is at radio now with an official add date of July 17, 2015.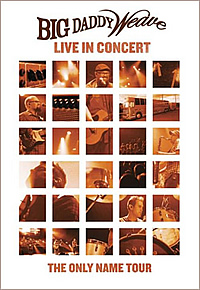 Also releasing today is Big Daddy Weave's full-length concert film Live In Concert available in DVD format at LifeWay Christian Stores, Family Christian Stores and Mardel Christian Stores. The digital long-form version of Live In Concert is available on iTunes, Amazon and Qello.
Live In Concert captures an unforgettable night of worship during the group's "The Only Name Tour" and features the hit songs "Redeemed," "The Only Name (Yours Will Be)," "Overwhelmed" and many more.
About Big Daddy Weave
Big Daddy Weave is one of the top artists in Christian music: they are one of the genre's biggest headlining artists, the second most played artist at Christian AC-Monitored radio in 2014 and the recipient of multiple industry awards and nominations, including: Dove Awards, K-LOVE Fan Awards, Billboard Music Awards and ASCAP Awards. With a brand-new studio album, entitled Beautiful Offerings, coming September 18, 2015, the band's latest and career best-selling album, Love Come To Life,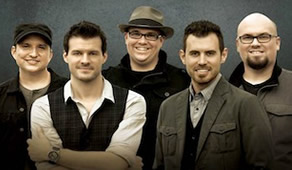 celebrated four consecutive No. 1 singles along with recent news that "Redeemed" has been certified gold by the RIAA. Big Daddy Weave has career album sales of more than one million units. Formed in 2002, Big Daddy Weave is: Mike Weaver, Jay Weaver, Jeremy Redmon, Joe Shirk and Brian Beihl.
Get Connected With Big Daddy Weave
Website: www.bigdaddyweave.com/
Facebook: www.facebook.com/bigdaddyweave?fref=ts
Twitter: www.twitter.com/bdwmusic
Instagram: www.instagram.com/bdwmusic