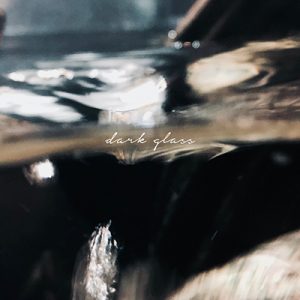 Portland, ME (September 9, 2019)
In January 2019, the Guerrette family of Portland, Maine, made a life changing decision. Jamie Guerrette (dad) resigned from his job as a prosecutor for the Department of Justice. The family sold their home, gave away half of their possessions and purchased an RV. They planned to travel the country with Be The Change Youth Initiative, a service-oriented nonprofit founded by eldest daughter, Sydney Guerrette. But, six weeks into the adventure, their lives took a drastic, faith-fueled turn that no one expected.
It began while in Texas at a Be The Change presentation, encouraging youth to use their gifts and talents to support a local child through the Make A Wish Foundation. A youth pastor invited 17-year-old Sydney to talk about her battles with self-image and doubting God. Her brother, Brayden, also talked about his personal struggles with depression and suicidal ideation. After the event, a young girl approached Sydney to share how she attempted to take her own life. The pastor would later tell the Guerrettes that parents reported their kids opening up to them for the first time about their own struggles. It was in that moment Deirdre (mom) realized something had shifted. "We knew there was more to what God was calling our family to do," she remembers.
More "God moments" followed as Sydney and Brayden continued sharing their stories through the music they created. One of those was a connection with To Write Love On Her Arms, a nonprofit dedicated to presenting hope and finding help for people struggling with depression, addiction, self-injury and suicide through investing directly into treatment and recovery. Along the way, the Guerrette family discovered that mental health issues are rarely discussed in houses of worship, staggering in light of suicide being ranked the second leading cause of death among individuals between the ages of 10 and 34, according to the Centers for Disease Control and Prevention (CDC).
The Guerrettes soon found their summer road trip morphing into an indefinite faith journey. They are currently in the Pacific Northwest ready to go wherever they're invited, sharing their perspectives, individually and as a family, walking through brokenness and on-going healing to help bring the topic of mental health out of the shadows and into the pulpits and pews of American churches.
Deirdre says it has been a leap of faith with daily challenges, heartache and hope. She laughs, saying that they most likely would have never left home had they known the road ahead. "We've been sitting down with people and just having conversations about hard topics as the Holy Spirit moves and resonates. Sometimes, people just need to know they're not alone, that someone understands. We're not the most perfect speakers nor the most organized… we're just trying to be obedient."
Meanwhile, Sydney, a songwriter and artist, has penned the song "Dark Glass" to capture the struggles with self-image/self-worth that so many teens face. She recorded "Dark Glass" at The Creak Studio with Greg Winningham of the band Rise and Run, and the track is available now through streaming platforms. The song is also featured in a video campaign with To Write Love On Her Arms as part of Suicide Prevention and Awareness Month in September.
Check out Sydney's songs on your preferred streaming service or listen to "Dark Glass"  here: