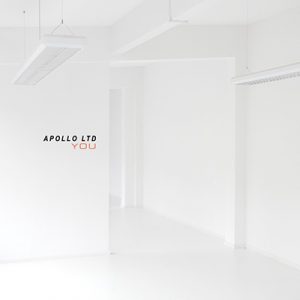 Nashville, TN (March 11, 2020)
Centricity Music's cinematic, alt-pop duo Apollo LTD reveals the first single, "You," from its upcoming full-length debut album slated to release this fall. The new song follows the duo's widely acclaimed Out of Body EP that sparked hits like "Gold," "On The Way Up," "Heaven," "Tired of LA" and "One In A Million." These songs have been heard on outlets like Grey's Anatomy, Station 19 and shows featured on ESPN, FOX Sports, Comedy Central, NBC and ABC while gathering over 10 million streams and sparking two top 25 Christian music radio singles.
Jordan Phillips and Adam Stark, two longtime friends who make up Apollo LTD, share the common goal to write honest songs that unite, turning the challenges that all humans face into reasons to band together. "You" is the duo's version of a piano ballad that is stocked with ethereal strings, a stomping drumbeat and an uplifting message.
"It's a song about reaffirming that humans have inherent value," says Stark. "As humans, we can't help but compare ourselves to others. We can't help but wish we could be some version of something else that we see. But with 'You,' we're saying, 'You have value. The world needs the best version of you. It doesn't need you to be a version of somebody else.'"
Preview "You" here:


Unlike the astronauts whose work helped inspire the band's name, Apollo LTD's mission and music is evolving. Planning to release a string of new singles leading up to its debut album, the duo's new music is reflecting that evolution, showcasing a sharpened sound that places just as much importance on organic instruments, like piano and guitar, as airy synthesizers and other digital instrumentation.
"There's always room to go deeper," explains Phillips, who formed the duo with Stark in 2015. "Both of us are fathers now. We've learned that there's a deeper, wider love to experience than we've ever known. The same goes for art. We defined our sound with Out of Body, but now we're moving forward, drilling down and continuing that conversation."
Taking its hits and new music on the road, Apollo LTD shares explosive energy live on stage that features Phillips' elastic vocal instrument equipped with a strong falsetto and Stark's playing that has been honed as a session instrumentalist and years of touring as a lead guitarist. Along with their own headline events, the duo has shared stages with Panic at the Disco, DNCE, All-American Rejects, Kesha, Amanda Lindsay Cook and more. They are currently featured along with Crowder, Unspoken and others on The Roadshow 2020 Tour presented by Compassion Live.
Upcoming dates include:
3.13 NAMPA, ID Ford Idaho Center Arena TICKETS
3.14 SPOKANE, WA First Interstate Center for the Arts TICKETS
3.15 SALEM, OR Salem Pavilion TICKETS
3.17 FRESNO, CA Saroyan Theatre TICKETS
3.19 ONTARIO, CA Toyota Arena TICKETS
3.20 TEMPE, AZ ASU Gammage TICKETS
3.21 ALBUQUERQUE, NM Tingley Coliseum TICKETS
3.22 LOVELAND, CO Budweiser Events Center TICKETS
3.26 INDEPENDENCE, MO Silverstein Eye Centers Arena TICKETS
3.27 ARLINGTON, TX College Park Center TICKETS
3.28 CYPRESS, TX Richard E Berry Center TICKETS
3.29 CEDAR PARK, TX H-E-B Center at Cedar Park TICKETS
Visit: https://weareapolloltd.com