NASHVILLE, Tenn.— Love Is The Song, by acclaimed New England-based worship ensemble, Andy Needham Band<, released May 12 via iTunes and other digital outlets. Produced by Dove Award-winning Brent Milligan (Steven Curtis Chapman) and GRAMMY® Award-winning Mitch Dane (Jars of Clay), Love Is The Song features six new selections co-penned by Andy Needham Band members Andy Needham, Joel Rousseau, Andrew Picha and Jonathan Mason, along with award-winning collaborators Benji Cowart, Carl Cartee, James Tealy and Ike Ndolo.
The project is the follow-up to Andy Needham Band's 2012 critically-acclaimed Lifted High, and will mark the final recording of the group's decade-long career.
"In the midst of recording Love Is The Song, it became clear that this would be our last album," Needham said. "God has revealed with great clarity that my family and I are called to invest in the local church in New England. At the same time, God has opened amazing doors for Jonathan, Joel and Andrew in the Nashville music community."
"We will always look back on what God has done in and through us as the Andy Needham Band with gratitude," he continues. "And, just as our mission has always been to edify and equip the local church, we couldn't imagine a better closing statement than Love Is The Song. It is our hope that these songs will be an instrument used by congregations, big and small, for years to come."
Love Is The Song is highlighted by "My Story," co-penned by Dove Award-winner Benji Cowart and the Andy Needham Band. The project also features "Forever and Today," "You Are My Joy," "Living Light" and "We Dance," along with the title cut.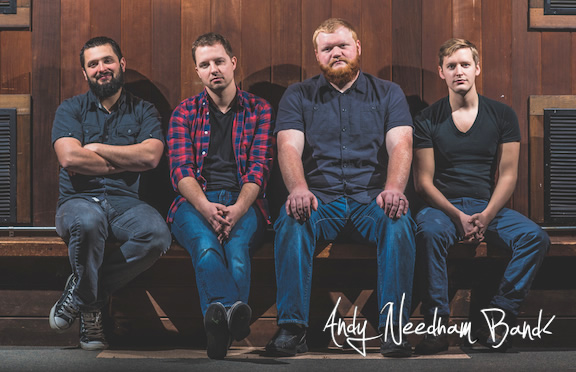 Since their inception in 2005, the Andy Needham Band has been regarded as one of the leading worship ensembles in New England. In 2012, the band created the Simply Worship conference to equip and encourage worship and technology teams from local churches throughout the region. The conference has quickly grown to include multiple annual events.
Joel Rousseau and Andrew Picha are currently creating new music and performing select dates together. Additional details on their new collaboration will be forthcoming.
For further information about Andy Needham Band<, visit andyneedhamband.com