Nashville, TN (November 21, 2018)
For more than a decade the Lipscomb University community has celebrated the start of the holiday season with beloved Nashville/CCM singer/songwriter Amy Grant and friends at the annual Lighting of the Green concert. Joining Grant this year for the 14th annual Lighting of the Green will be contemporary Christian artist TaRanda Greene among other surprise musical guests. Greene has recorded seven studio albums including her latest, The Healing, released earlier this year. She has been a featured guest soloist with the famed Brooklyn Tabernacle Choir and has performed throughout the world from Europe to Carnegie Hall. Greene performs both as a soloist and a member of the award-winning Christian Music group, Cana's Voice.
"Lipscomb University's Lighting of the Green is always a perfect way to kick off the holiday season with friends and family," says Grant. "This year, I'm so excited to welcome some very talented artists to the stage, including the powerhouse vocals of TaRanda Greene! You won't want to miss her rendition of "O Holy Night" with the children's choirs behind her. So, please join us as we usher in this magical season with song!"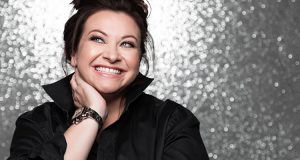 Choirs from Lipscomb Academy and Lipscomb University will also be featured at the event.
The festivities will begin at 4 p.m. with the FREE concert to follow at 5:30.