Nashville, TN (October 10, 2018)
In keeping with the rich Motown tradition, premiere gospel label Motown Gospel to release an all-new christmas album A Motown Gospel Christmas this month.
A Motown Gospel Christmas offers a timeless collection of holiday classics, never-before heard tracks all performed by the legendary label's acclaimed roster of artists. The soulful and soul-stirring project is an instant must-have for any holiday music collection.
Powerhouse Tasha Cobbs Leonard delivers an epic performance of "O Holy Night," while Lexi's passionate "Give Love On Christmas Day" harkens back to the classic Jackson 5 rendition. Other standout moments include Brian Courtney Wilson's rousing "Give Us A Star," producer Max Stark's festive "Piano Carol" medley, and Kenny Lattimore's rendition of "God Rest Ye, Merry Gentlemen."
The 9-track album also offers stand-out moments from artists Danny Gokey on "O Come, O Come Emmanuel" and Mandisa on "Beautiful Son." Emerging artists Gene Moore and Motown Gospel new signee duo Jerard & Jovaun shine brightly on "I'll Be Home For Christmas" and "We Three Kings," respectively.
Celebrating the true reason for the season A Motown Gospel Christmas will fill your holiday with sounds of peace, love and joy.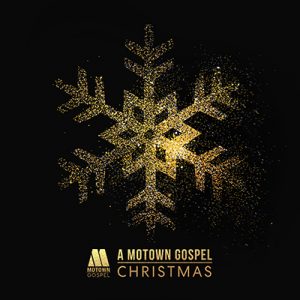 A Motown Gospel Christmas Track Listing:
1. Lexi – "Give Love On Christmas Day"
2. Gene Moore – "I'll Be Home For Christmas"
3. Brian Courtney Wilson – "Give Me A Star"
4. Max Stark – "Piano Carol"
5. Mandisa – "Beautiful Son"
6. Kenny Lattimore – "God Rest Ye Merry Gentlemen"
7. Danny Gokey – "O Come O Come Emmanuel"
8. Jerard & Jovaun – "We Three Kings"
9. Tasha Cobbs Leonard – "O Holy Night"