For its tenth studio recording in what's quickly creeping up on twenty years, Seventh Day Slumber inked a new record deal with VSR Music Group/ Capitol Christian Distribution and shook up its hit-making formula. Though the group's commitment to ministry is overt as ever throughout We Are The Broken, the music is noticeably more aggressive than it's been in the recent past, perhaps most akin to the band's earliest days. Find out what prompted this return-to-roots dynamic and how the Dove Awardwinning, multiple Billboard chart-topping, nearly half-a-million-album-selling act stays so humble from a conversation between front man Joseph Rojas, guitarist Jeremy Holderfield and CCM.
CCM: To what extent does We Are The Broken sound like your past work and what elements are different this time around?
JEREMY: For this record, we've returned to our rock roots. When I sit down and write music, mostly it comes out in big, heavy riffs. Over the last couple of albums though, we were pushed to write certain types of songs and told that it had to sound a certain way. This album had no strings attached [with] no one telling us what it had to sound like. When you hear it, you'll say, "That's the Seventh Day Slumber I remember!" There's a realness to this record. It's authentic.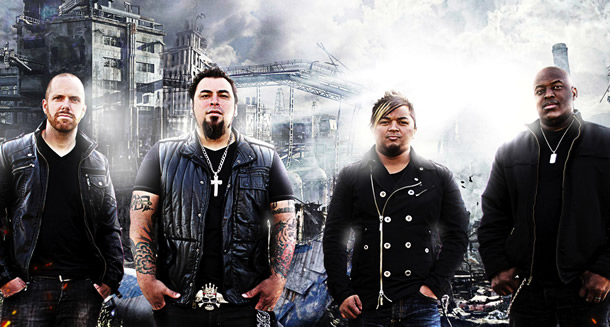 CCM: What's inspired you to remain wholeheartedly committed to ministry, even though your sales and success could've easily warranted an opportunity to cross over?
JEREMY: Ministry is why we exist as a band. We have plenty of accolades for our music and lots of memories from playing concerts all over the world. The truth is, success and the feeling you get while rocking out on stage isn't enough to fulfill you. It will never be enough! There's a higher calling. God has given us an opportunity to bring hope to hurting people. We get the chance to help someone give his life to Jesus. We get to be a part of families being reunited after coming back to Christ at our concert. We get to share in people being delivered from addictions because they heard from God at our concert. Bringing hope to the hopeless is fulfilling. Getting to do that while playing music is an honor.
CCM: In the past, the group's message has revolved around deliverance from drugs and other personal demons. How much of that theme continues these days?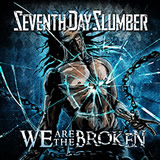 JOSEPH: We Are The Broken is a record about people who have been considered broken and empty — people who have been discarded or didn't fit the mold and people who have been hurt and felt like they had no hope. It's about people who have been doubted and have doubted themselves. We go from that definition to those very same people surrendering their lives to Jesus. The same people crying out for Him to break them and put them back together in any way He sees fit. Being broken for Christ means free-falling into His arms and completely trusting Him!
FOR MORE INFORMATION, VISIT SEVENTHDAYSLUMBER.COM.