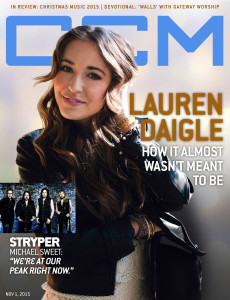 The November 1, 2015 edition of CCM Magazine has arrived! You would be discovering that you're living under a rock if you have not bore witness to the amazing year newcomer Lauren Daigle is having. Taking home three GMA Dove Awards last month, including Song Of The Year (for the title track of her EP and full-length album How Can It Be) and New Artist Of The Year, Daigle didn't necessarily want to cut her teeth on singing hymns and praise. Read her revealing admission in our Nov. 1 cover story.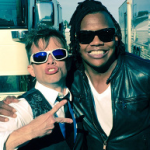 Pics from your favorite artists!
Every two weeks we feature exclusive pics of your favorite artists and their friends. For Nov. 1, check out Michael Tait, Willie Nelson, Bart Millard and MercyMe, Rend Collective, Mavis Staples + more!

Round Two Knockout
Styrper front man Michael Sweet revelas to CCM Magazine that his work flow is often disrupted with bouts of ADHD, OCD and simple distraction. Will the release of Stryper's third album since 2003, Fallen, prove he works better under pressure?
Standing Together
Cody Carnes of Gateway Worship shares the meaning behind the song "Walls," and challenges all believers—and the Church—with poignant questions and prayers.

Music reviews: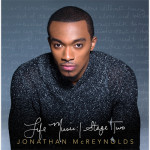 Jonathan McReynolds, Christmas Music 2015: MercyMe, Country Faith, Andrew Greer & friends, The Getty's, Paul Baloche, Morgan + Jamgochian, and also WOW Hits 2016, Jonny Diaz, and Tyler Ward

UPDATED Nov. 2, 2015: The PDF version of the Nov. 1, 2015 issue is now available! Please CLICK HERE to read the Table Of Contents, then scroll to the bottom of the page to download the issue for FREE!