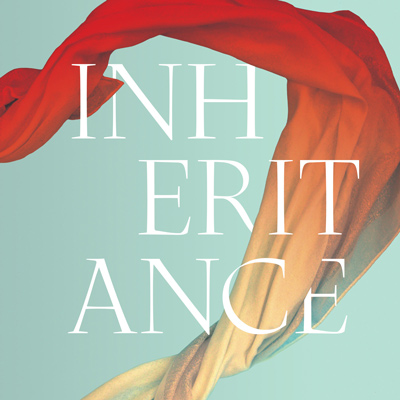 When Audrey Assad released her latest album, Inheritance, earlier this year, many fans (us included) rejoiced at another beautiful finished product. But for many of Assad's passionate fans, the release was the final step in a long interactive journey wherein fans provided feedback to her on various songs, voted on artwork and much more. Her fans could truly say they collaborated with Assad on the album.
Such endeavors are becoming more popular these days with sites like PledgeMusic leading the way. The site has gained traction with Christian music fans after recent campaigns for industry heavyweights like Jars of Clay, RED, Thousand Foot Krutch and Flyleaf. We recently asked Jayce Varden, PledgeMusic's co-founder and Head of Global Campaigns, about Assad's strong campaign for Inheritance and what others can learn from her project.
CCM Magazine: Audrey Assad seemed to do very well in terms of response. What do you think made this project such a success?
Jayce Varden: A few reasons. First, It was a long lead campaign of ten months with a compelling arc unfolding in front of the pledgers—from the album being recorded in the studio, to photo shoots, artwork, and production of finished goods. Second, we were strategic in the advance planning meetings and developed a strong core product mix that was available from the first day, including two deluxe versions of the CD—one with two instant grat tracks, the other with a lyric book + instant grats—bundles, and more.


Third, when the planning occurred for the product mix, it was decided that certain items like vinyl color, shirt designs, etc. would be decided by the fans. These initiatives are hugely important for making the campaign feel like a team effort. Finally, special products like hand-printed notebooks and the screen printed posters didn't just show a finished item. They showed stages of developing, adding to the context of their inspiration. This is often missed in campaigns, as fans are often shown a final poster, or whatever. Etsy has shown how the narrative about the creative process around something like a poster adds value, and delivers sales.
CCM: Have you seen similar success for other Christian artists?
JV: We have seen some striking success with various Christian artists. RED, Thousand Foot Krutch, Jars of Clay, Fireflight, Flyleaf to name a few of the similar charting successes. We have seen numerous developing artists from the genre succeed as well.
CCM: Is there a type of artist for which PledgeMusic works well, or do you feel like it's a fit for anyone?
JV: I believe it takes an artist dedicated to creating a fan experience to run a very successful crowdfunding campaign. Our pre-order campaigns can be a fit for every artist, yet our most successful pre-order campaigns have embraced the spirit of what makes crowdfunding campaigns successful—they give fans a REASON to buy. We've certainly seen success in certain genres, Christian music being one. Also, rock, hard rock, heavy metal, folk, indie, Americana, and singer-songwriter.
CCM: You guys just announced the acquisitions of NoiseTrade and Set.fm. How will these be integrated with what you're already offering to artists?
JV: The acquisitions of NT and Set.fm create an ecosystem in which rights holders can monetize whilst growing their fan base and data while retaining their rights.
We're fine tuning the workflow part, but a Noisetrade campaign can work before a PledgeMusic launch, generating additional super fans to be invited into a campaign, mid-campaign after unique recordings have already been premiered to pledgers, or post-campaign, to identify new fans for the next album cycle.
Set.fm generates the same fan data that can be leveraged in a PledgeMusic campaign, but also generates new recorded music, which can be added to the Pledgemusic AccessPass, merchandised standalone in a campaign, or become an augmented "subscription" offering for pledgers at a certain level.
It's an exciting time for all of us, because artists win and fans win!