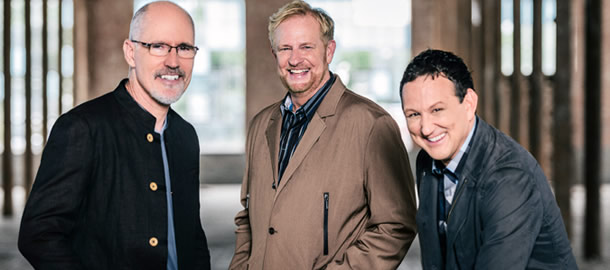 The news these days is dominated by stories of political unrest, economic chaos, disease, persecution and violent crime. As if that isn't enough to cause turmoil, adversities such as divorce, abuse, loss and financial crisis strike close to home regularly. Christian music mainstays Phillips, Craig and Dean realize the hearts and minds of people everywhere are gripped with fear. After 23 years of ministry, the trio is still passionate about spreading the good news of Christ to a hurting world. In these turbulent times, they are pointing people to Jesus… only Jesus.
Randy Phillips, Shawn Craig and Dan Dean are somewhat unique in the Christian music community in that they each serve fulltime as pastors of churches. As shepherds of local congregations, they have an up-close-and-personal view of what their members really are dealing with on a daily basis. The hands-on experience of living life with their congregations has afforded them insight as songwriters into which messages people most need to hear.
At times, the role of a pastor is overwhelming. "It's continual in trying to find the peace of God for my congregation," Phillips says. "For example, today started with a hospital visit to pray for an elderly couple hit by a drunk driver. There's a chance one of them will not make it. From there, I went into marriage counseling with a couple and then to a young man making poor decisions concerning drug abuse. Sometimes I think, "What can I possibly say in these situations?" My job is not to have the answers for people, but to point them to a Savior who does. If I thought I had to have the answers, I don't know what I would do. So I pray, "Jesus, step into this sadness, calm these waters, and let these people see You in this season of their lives."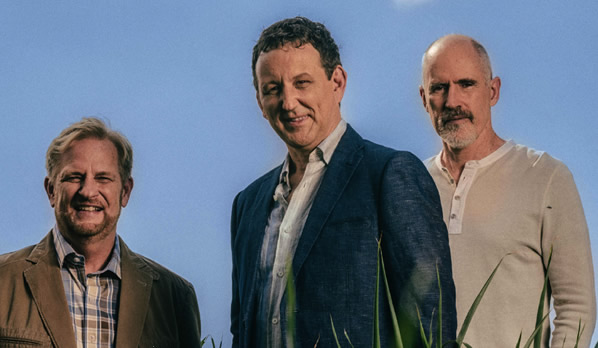 When out performing, Phillips, Craig and Dean find the audiences are facing the same issues as their congregations. "We have a window of opportunity to bring the power of God to them," Phillips says. "If we think we can change their situations just by our singing, we would be fooling ourselves. It is the power of God; it is the presence of Jesus Christ that steps into the rough water and says, 'Peace be still.'"
Phillips says the storms of life have purpose. "When you look at the life of Israel in the Old Testament, you see they start out with a problem, and then move to prosperity and then there would occur another problem," he says. "The Lord had to keep allowing problems to get them to look to Him. As soon as things got better, Israel would go back to their ways of ignoring God and following false gods. Such is the case in my own life and in the lives of those I pastor. When do I really turn to God? In times of prosperity? Not so much. It's usually in times when I have no other choice or I am out of options or at a place where I'm desperate for God's intervention. The wonderful thing about the Lord is, in those situations He doesn't scold us or shame us. He just says, 'Here I am.' He walks with us through that season."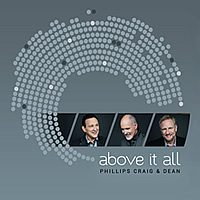 "Come As You Are" from Phillips, Craig and Dean's 15th release, Above It All, beautifully illustrates God's invitation to us in those times. "Come as you are," says the chorus, "as you are with your heart wide open and broken. Come as you are with your wounds and your scars. He's waiting. Hear Him saying, 'Fall into My arms, come as you are.'"
Hope is the theme woven exquisitely throughout the new album, from songs that address issues that steal our hope to songs that illuminate who our hope is, how to attain this wonderful hope found only in Jesus, and the hope of eternal life.
Six of the 10 cuts were written by Phillips, Craig and Dean themselves. "All three of us have been writers our whole lives, but God was really pouring His Holy Spirit through us to write songs this particular time," Phillips says. "I think it's because as pastors we are observing how people are so nervous and unsettled about the world they live in today. They are afraid! There is fear of the unknown, fear of ebola, the economy, ISIS, the Middle East situation, climate change. The Lord Himself said this would happen. The Word says even your heart will fail you for fear. However, Jesus said when you look around and see all these things happening, look up, because that's where your hope is found. That's why we titled the album Above It All. Because it is the Lord who can bring peace in the most fearful situations. We're just proclaiming the good news of Jesus Christ and His power."
It is the deep desire of Phillips, Craig and Dean to continue pointing people to Jesus. In Him, we can rise above the crumbling world below and press through the storms of life. Only in Him are hope and peace—in Jesus— only Jesus.
FOR MORE INFOMATION VISIT PHILLIPSCRAIGANDDEAN.COM