Stop by almost any church on a Sunday morning, and chances are good you'll hear a song touched by the Passion Movement. Passion began in 1997 with their first student conference, and almost twenty years later it has truly become a worldwide phenomenon. The music might be even more popular than the conferences themselves, every album featuring an all-star lineup of worship artists. In honor of Passion's new studio release, Salvation's Tide is Rising, here's a snapshot of all the current members of this collective…
Chris Tomlin

Age: 43
Hometown: Grand Saline, TX
Job: Worship Leader, Songwriter, Most Sung Artist in the World (seriously, read THIS)
Most Popular Songs: Half the songs you sing at church. (Because Most Sung Artist in the World.)
Random Fact: Like a true Texan, he learned how to play guitar by listening and playing along with Willie Nelson and Merle Haggard records. He has yet to record a country or bluegrass album, but maybe if he hangs out with Crowder long enough…
Kristian Stanfill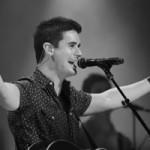 Age: 32
Hometown: Marietta, GA
Job: Worship Leader, Songwriter
Most Popular Songs: "One Thing Remains," "Even So Come"
Random Fact: Has been known to chew gum while singing. Last we heard, he was working on kicking that habit.
Christy Nockels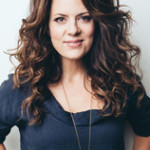 Age: 42
Hometown: Fort Worth, TX
Job: Worship Leader, Songwriter, Mom
Most Popular Songs: "Waiting Here For You," "Healing Is In Your Hands"
Random Fact: Christy and her husband Nathan recorded and performed for eight years as the duo Watermark. Also, she has ridiculously great hair.
Matt Redman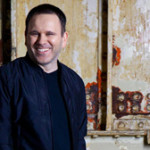 Age: 41
Hometown: Brighton, East Sussex, UK
Job: Worship Leader, Songwriter, Author
Most Popular Songs: "Heart Of Worship," "10,000 Reasons"
Random Fact: Along with his involvement in Passion, church planting in the US and UK, and writing songs that have been recorded by pretty much everyone in CCM, Matt has written or edited seven books about Christian life and worship. (He also has the coolest accent on the team, but that's a given.)
David Crowder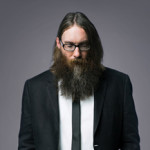 Age: 44
Hometown: Waco, TX
Job: Songwriter, Folktronica Artist, Impressive Beard Grower
Most Popular Songs: "I Am," "Come As You Are"
Random Fact: David Crowder*Band's bizarre "Foreverandever Etc." music video might be an animated revenge fantasy against a squirrel that threw a nut at Crowder's head once. #conspiracytheories
Brett Younker

Age: 32
Hometown: Atlanta, GA
Job: Singer, Songwriter
Most Popular Songs: "Come To The Water," "Burning In My Soul"
Random Fact: Brett Younker could be a ninja. But probably not. We couldn't find a good random fact, so we made one up.
Melodie Malone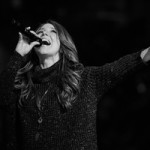 Age: 28
Hometown: Olive Branch, MS
Job: Worship leader, Choir Teacher
Most Popular Songs: "Simple Pursuit," "Forever"
Random Fact: Before joining the team at Passion City Church, Melodie moved to Atlanta to work for Winshape Camps for Girls.
Jimi Cravity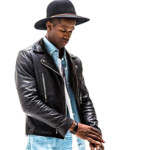 Age: 31
Hometown: Atlanta, GA
Job: Songwriter, Producer, Multi-instrumentalist
Most Popular Song: "Surrender"
Random Fact: Jimi is an accomplished songwriter and producer who has worked with artists such as Ludacris, Akon, and Alien Ant Farm. "Surrender" from Salvation's Tide is Rising marks his first appearance on a Passion record.