NF PREMIERES MUSIC VIDEO FOR "INTRO" ON MTV.COM HOMEPAGE, BROADCAST PREMIERE WITH mtvU
> Also: NF's Music Featured In Fox's "Empire" Season Finale Trailer;
Nate Feuerstein, recording and performing as the hip-hop/alternative artist "NF," is premiering his music video for "Intro" exclusively on the homepage of MTV.com and the broadcast premiere with mtvU. "Intro" is currently airing solely on the mtvU network for the next 24 hours, broadcasting at the top of each hour. Broadcast to more than 750 college campuses, mtvU reaches upwards of nine million U.S. college students, making it the largest and most comprehensive television network targeted for the college audience. View the video by clicking below.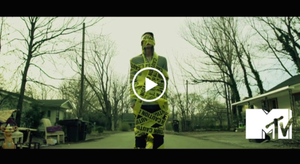 "Intro" is the first song featured on NF's new album, Mansion, releasing March 31. Today also marks the day that Mansion's pre-order is officially live with "Intro" as the instant grat song. Click here to pre-order the album.
FOX's EMPIRE
NF's music continues to gain exposure with national television as well. "Intro" is the featured song on Fox's hit show "Empire" season finale trailer, which is currently in heavy rotation on the network and can be viewed multiple times throughout the day. The viewership of the hit show continues to rise every week, with last week's total viewers at 15 million, up 600,000 from the prior week. The "Empire" season finale trailer featuring NF's "Intro" can be viewed by clicking here and clicking on the promo below.