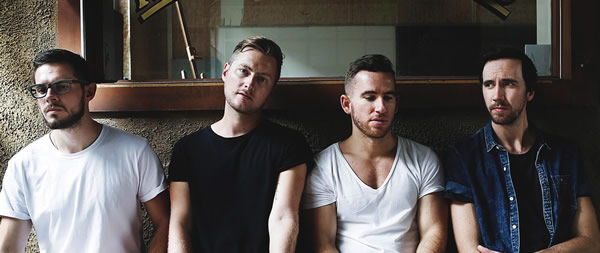 Nearly a decade of ruling the road in the land Down Under has paid off in some pretty impressive experiences for pop-rockers New Empire. Besides touring alongside major players like Switchfoot, Anberlin, Owl City and Neon Trees, the foursome also became a major festival and headlining attraction, even luring the likes of Tooth & Nail Records in America. These days, the international imports are introducing their label debut disc, In A Breath, to the world at large; though besides simply boasting massive beats that could easily fit alongside Imagine Dragons, guitarist Kyle Lane suggests to CCM there's something much bigger in the band's contagious concoction.
CCM: What type of sound are you specifically going for throughout In A Breath?
KYLE: I guess we are going toward a more reflective and eclectic vibe for this album. We wanted it to sound epic, and personally I think we nailed it — haha!
CCM: Congrats on scoring more than one million YouTube views of the single "Relight the Fire." What's the story behind the song?
KYLE: The song is written as though you are writing in a journal. You write all the faults about you and all of your experiences that make you who you are with the climactic question of "would you relight the fire?" It's a cry out to God to say, "This is who I am; now would you use that and relight the flame within me?"
CCM: What message do you hope listeners will take away from the record overall?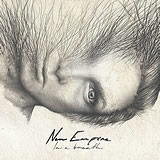 KYLE: What we sing about and what we believe in is that there's hope in every situation. This album came from a time of loss and change. Both those things make life seem harder than it really is. We hope that you can take away a sense that things will always get better and there is always something to live for.
CCM: What's the Australian pop/rock scene like compared to America right now?
KYLE: The Australian scene is like the tides. It comes and it goes. Bands don't seem to last very long in this country. It feels like in the States bands stay around forever and have a lot of opportunities to play music and do what they love.
CCM: What have you learned from such high-profile tours and do you have any specific highlight?
KYLE: I guess the main thing we have learned from these kinds of acts is that they are all just regular guys. They were all up for a chat and keen to hang out as much as they could. We really appreciate those moments. The greatest memory that I have from those tours is being invited up with the rest of the band to sing "Lifestyles Of The Rich and Famous" with Good Charlotte. It was awesome.
FOR MORE INFORMATION, VISIT NEWEMPIRETOUR.COM