NEEDTOBREATHE emerges from the wasteland to the Promised Land…
See, I am doing a new thing! Now it springs up; do you not perceive it? I am making a way in the wilderness and streams in the wasteland. Isaiah 43:19
All of us, from the wealthy to the poor, the lofty to the meek, will inevitably encounter a wilderness season at some point. Whether alone or with a friend, a spouse, a Savior, our paths in life will not bypass the wasteland.
Needtobreathe knows this well. Despite marked success in the Christian and secular music marketplace, a tour with Taylor Swift, appearances on Conan and countless accolades our world deems important, the last few years have been more of a desert than an oasis.
All of this comes to the fore on their latest album, Rivers in the Wasteland (Word).
Bo Rinehart shared with CCM just what that wasteland has looked like and how it spurred, quite possibly, their most compelling music to date.
WASTELAND WANDERERS
We've been going at this for a long time now. We're a band who's always prided ourselves in hitting the road, chasing down every lead and opportunity that came along. The season in which this record was made was no different. We did 200-plus shows in the last year, but it was taking its toll on us. This record was probably the hardest one we've ever made. When we started, we were in a pretty dry place, and we knew the record was going to be about the wasteland.
There was a lot of stuff going on, and life was coming at us pretty fast. We started to lose sight of what we were doing. We had lost a little bit of inspiration and were holding on pretty tightly to our identity as Needtobreathe. Sometimes God uses drastic events to teach us. We had a watershed moment, took some time off and really pondered what were doing and how to get our priorities straight.
We didn't know that God was already doing something new, but the record eventually became a storyline of the process. In Isaiah, God says He is making a new thing, putting rivers in the wasteland. The picture God was painting during the whole record cycle eventually helped us realize our own value in God's eyes. We were coming to grips with who we were and what we stood for. We began to find our identity in Christ instead of within what we do.
A REPRIEVE
After the last record, we took some much needed time off. We needed to push away even though we felt there were so many opportunities we could keep on chasing. You can feel like if you don't do something, you'll miss the opportunity. That then leads you to thinking that it's your own hard work that's going to make the difference.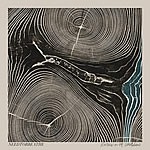 Things got tense, and we got to a place where we weren't even communicating. After a lot of prayer, surrender ultimately became the catalyst of becoming free. I'm such a tiny part of the whole process; I needed to see and experience what God can do with or without me. If Needtobreathe was supposed to go on, we were on board. Once we could see our value in Christ and in His plan and His will, we came into one accord.
Now, we're looking at it a lot differently. We don't feel like we have to take every opportunity. God will open doors that we will need to go through. Even when we had lost sight, I think God was already arranging the lyrics and songs and His plan. We've come to a new understanding that, ultimately, it's not about us.
PERFECT IMPERFECTIONS
Sonically, there's a little flavor of the things we attempted on all of the previous records, which was the original intent. We didn't want to rely on studio tricks; so when we got there, the majority of the record was a live take. Some are just first or second takes. We wanted to have a vulnerability and rawness. … We sound better live than on our records, but trying to achieve that is a difficult thing.
Part of that is the vulnerability — these details we feel like we have to fix or correct. In the shows, any moment there could be something a bit off. It's hard in the studio to live with one take that may not be the best or perfect take; but as we were going back, we depended on the band and the music and let some things slide.
LIMITLESS
I love it — there's a complete freedom in just relying on God instead of ourselves. I feel like this process has taught us that. It brings a certain joy and takes some of the stress off of us. Because of that, I'm seeing eye-to-eye with my brother and am encouraged and feel blessed to be a part of something rather than feeling totally responsible for it. There's a newness to the band. We feel refreshed. The sky's the limit.
VISIT NEEDTOBREATHE.COM FOR MORE INFO.