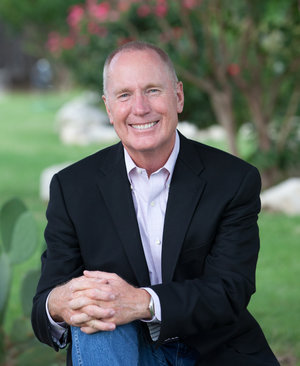 From the beginning of the Old Testament, to the end of the Book of Revelation, the idea of "glory" appears and reappears throughout scripture. The contexts vary, as do the applications, but the Bible offers a consistent lens through which we can examine the presence or absence of glory in our own lives, despite our modern understanding of the word— honor won by notable achievements, or magnificence and great beauty­.
It is with this biblical lens through which Max Lucado has constructed his latest book, Glory Days. The author of over one hundred books has been dubbed "America's Pastor" (Christianity Today) and "The Best Preacher in America" (Reader's Digest), and has devoted most of his days helping others discover the fullness of life in Christ.
"If you look at most of our lives, we really have everything we need," says Lucado. "But so few of us realize that. With the decline of the nation, we forget that we can still have personal glory days in the midst of it."
Unpacking the understanding and acquisition of glory, as experienced in everyday life, Lucado offers a road map to readers, as well as a tool box for overcoming the greatest obstacle to experiencing glory—ourselves.
"Why do we impede our access to glory?" asks Lucado. "I came across some research that said nine out of ten Christians would not describe their lives as 'victorious.' They felt stuck.
"Many of us feel like we're in the doldrums, just not making any spiritual progress," he continues. "We battle the same battles and face the same temptations. We don't have more joy or insight than we had last year. It's very common, but let's not assume that business as usual should remain 'business as usual.' It's time to change our definition of the normal Christian life."
From normal to glorious, Lucado developed the idea and presented it to his own church with overwhelmingly positive responses. Glory Days brings that sermon series to the rest of us, the basic premise being that we are actually living the glory days here and now, if we could simply open our eyes, to see this glory and to receive it. Using an extended metaphor of Joshua and the Battle of Jericho, Lucado illustrates and makes accessible the process by which Joshua achieved glory, certainly a viable application for all of us.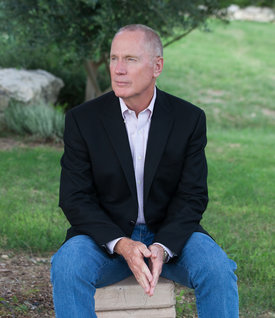 "I've always loved the book of Joshua," says Lucado. "Jericho is a picture of a stronghold—one that seemed insurmountable. Even though the children of Israel had enjoyed seven years of success in their conquest of the Promised Land, they never really got the application of it. Jericho was the ogre on the bridge that had to come down. But there was no way, so they thought, to bring it down."
The Israelites were living according to circumstances and not their inheritance. By so doing, they became fearful, doubtful and far from lives of glory. Lucado draws a compelling parallel between the Israelites and our own lives today.
"Joshua, chapter one, sets the tone so well," says Lucado. "The big ideas here are fighting from victory and meditating on the Word of God. He didn't say anything about a battle plan, or soldiers, or weapons. All the things we think of in the midst of battle preparations are never mentioned. When we do daily study and meditate on scripture, our faith can go deeper and we can begin living out His victory, day by day."
With the clarity and accessibility that is his trademark, Lucado articulates the powerful shifts we can experience when we commit to daily reading and thinking about God.
"I want to live out my inheritance and truly be a different person from the inside out. I want to be set apart to rule with Christ in the Heavens, but that also means that Christ is ruling inside of me right now. The old self is gone, but the new self in me. If I were to spend the rest of my life knowing just that and studying the Word of God, I don't need anything else. I've already got enough to help me.
"There have been many times when I think about our unlimited access to God's power and glory and think, 'Christ is in me? Really? Regular, old me?' You'd think that is a promise reserved for the angels. It's as real today as ever, but is becoming an untaught, underdeveloped truth for our generation. Personally, though, I'm excited and enthused about what the future may bring. When the culture shifts, the gospel shines even brighter."
Proof abounds in support of that theory. Just a few months ago, Lucado joined Chris Tomlin for a sold-out concert event at Madison Square Garden in New York, NY.
"I've been going up to New York City for ministry events for thirty years," he says. "I never dreamed I would live to see the day where Madison Square Garden would be sold out with people worshipping for three hours."
Much like God surprised him with a sold-out event in the heart of modern society, so too did God surprise Joshua and the Israelites with a victory that defied common sense and human capacity.
"The Israelites just had a handful of soldiers deployed against a huge army," says Lucado. 'It gives a picture of how God is the One who brings about the victories."
The book goes on to detail God's instructions, and rather unorthodox methods, by which Joshua and the Israelites came out on top.
From walking around the city, blowing horns, praying and carrying the ark, God's methodology didn't adhere to standard military practice in the least. It was God's way of achieving the desired outcome by disarming the crutches that man continues to grip tightly.
"We would expect God to have told Joshua, 'Go and conquer the land,'" suggests Lucado. "Rather, He said, 'Receive.' He also said not to fight for victory, but 'from victory.' That's a subtle, but important paradigm shift. We need to believe that we will overcome. We are co-heirs. The promised land life is our inheritance."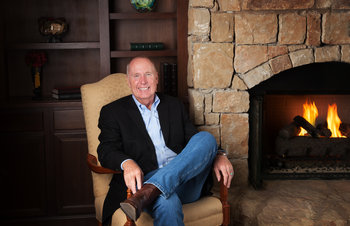 Balancing the promise of heaven with the reality of life in a fallen world, Lucado is careful not to presume that everything should be, and will be wonderful all of the time.
"I never want to give the impression that there will be no struggles," confirms Lucado. "Joshua's people had battle after battle. Granted, they had victory after victory, but it was never anything they did on their own. God helped them win, and He will help you win whatever conflict you are facing and help you fight from a place of victory."
Such statements aren't thrown out aimlessly, hoping that they'll stick to a reader's heart and mind. Rather, Lucado offers practical advice on how to approach these battles and achieve the glory of victory in visceral and simple ways.
"Joshua struggled, but he battled it with worship," says Lucado. "He put the ark in the middle of the group, as God instructed, and they walked around the walls…just like God instructed.
"When we worship, put God in the middle and focus our attention there, I believe we can still accomplish such great things today," he says. "By putting Him in the center, we're inviting supernatural things to happen."
Supernatural things, such as selling out Madison Square Garden for a worship event.
Things like the Church exploding in China, despite the risk to believers.
Things like bright spots of glory, wonder and love penetrating the darkness of the shroud, concealing a nation seemingly in decline.
"The government is not about Kingdom business," adds Lucado. "It's our responsibility to teach others about being disciples and what we need to do to walk by faith in the Spirit. You absolutely have to let God's Word be your guide."
At the end of the day, Glory Days is a celebration of the life available to all Christians here and now. It's an invitation to begin relishing in the joy of salvation, and the time He has given us—which is right now.
Lucado wisely points out that, much like Joshua and the Israelites, God's method for revealing glory in our own lives may seem awkward and uncouth—walking around a city wall, blowing trumpets and worshipping—but it will always lead us home, and into those golden days, only if we let it.