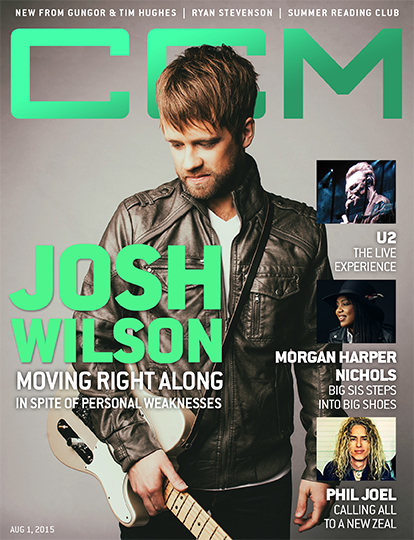 Call to Serve: As fans and followers of Christian music, we regularly see representations of faith through art. In this edition of CCM Magazine, we feature two artists who describe both the love of their art and their strength of faith as the cornerstone of their passion for service.
Through sharing her musical gifts, Morgan Harper Nichols, who has spent her life dreaming of serving God through mission work, has found another path to service. By sharing her faith with her unique voice and powerful lyrics, she inspires those facing doubt and adversity to trust their own God-given voices.
After facing his own struggles head-on, Josh Wilson has transcended his original focus on music, and shares his experience of stepping out into his neighborhood to work with faith-based organizations that help adults recovering from addiction and children with special needs.
While this may not be the first time we've heard CCM artists share their experiences and passion for service beyond their call to music, it does serve as a healthy reminder of our responsibility and role as Christians both within and beyond the boundaries of our individual congregations. Though we cannot all be blessed with musical prowess, we all can learn to channel our own God-given gifts to contribute to our local and global communities.
Through our faithful words, actions, and prayer, we can all impact the people around us for good, casting a positive light and answering our own call to serve in helping make the world a better place.
Blessings to you,