Jonny Diaz captured the hearts of girls of every age with his monumental debut hit, "More Beautiful You." Today, he's replicating that emotive, captivating essence on a new record, Let It Fly. After six years of marriage, a label change and other life transitions, he brings a new maturity to this project. CCM recently caught up with Jonny on his life, his love and, of course, his new music.
CCM: When you parted ways with your label, Fairtrade, did you feel a bit lost?
JONNY: I would be lying if I said it didn't hurt my feelings. From a business perspective, it made sense; but it still makes you say, "Am I good at this? Is my music worth people's money?"
At the same time I couldn't deny the opportunities God was giving me. Here I was getting on a stage with spotlights and a microphone. Who cares whether I feel inadequate? God was providing a platform.
CCM: You're now on a new label. How has the transition to Centricity Records been?
JONNY: That's a pretty big deal. When Fairtrade decided not to do another CD with me, I put out five songs on my own on an EP called Starts With Love. Centricity liked those songs enough that they wanted to have them be part of the full-length record, Let It Fly. When you do it on your own, you get to make all the decisions. I was honored they liked my decisions.
CCM: Where did the concept of the new album originate?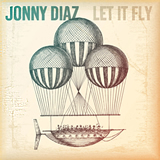 JONNY: Let It Fly didn't necessarily come from a theme or anything. It found its way into the lyrics and into my life. I am completely inadequate at this, and that's OK. I was the guy playing "More Beautiful You" every night, but I'm sitting there thinking, I wish I was a better singer. I wish I had written that song… I started really feeling inadequate.
When I started digging into Scripture, I saw that that's OK. David and Goliath, Mary, Moses — God uses people who are completely inadequate. There's a song on the record called, "Use Me Too," that's referring to the stone in the sling. David said a prayer, looked to the sky and let it fly.
CCM: Given the incredible success of "More Beautiful You," were you under pressure — self-imposed or otherwise — to replicate that performance?
JONNY: I was totally naïve when I put it out, so naïve to think it was that simple. The next few singles I did didn't have nearly that response. I felt like I wasn't doing what I should have been doing. But I'm just thankful God gave me one song like "More Beautiful You." Rather than be bitter, I'm trying to thank God for what He gave me.
CCM: The production process on this album was pretty different than your previous work. What was that experience like?
JONNY: I worked with two new producers. I did four songs with Matt Bronleewe and three songs with Jeff Pardo. They totally shape the record. It's very raw and organic. The recordings are less than perfect, but I think that's part of the charm. We used a lot of fun stuff — some weird percussion and other things. To me, that's the beauty of the studio. You have the time to try things.
CCM: Much like "More Beautiful You," you've managed to create lyrics on this record that are fun, but that say something anyone — especially anyone who's married — can relate to. That probably shines the most on "Thank God I Got Her." I'm assuming that's about your wife?
JONNY: Yes! It was a song originally intended for a country artist to cut. It's lighthearted and quirky, but sweet. There are so many confusing things about marriage, as this lyric suggests: We've got towels she won't let anyone get wet…
CCM: My husband is with you on that one! From the pristine towels to the dishes you're not allowed to use, you hit the nail on the head! What do you hope the next few years of your career and life will look like?
JONNY: In a few years I hope to still be doing what I'm doing now — writing songs and recording. I'd like to start writing songs for other artists. For this year, I'm going on tour with Aaron Shust, MIKESCHAIR and Lauren Daigle. There are about 25 dates, so I'm excited to share the new music.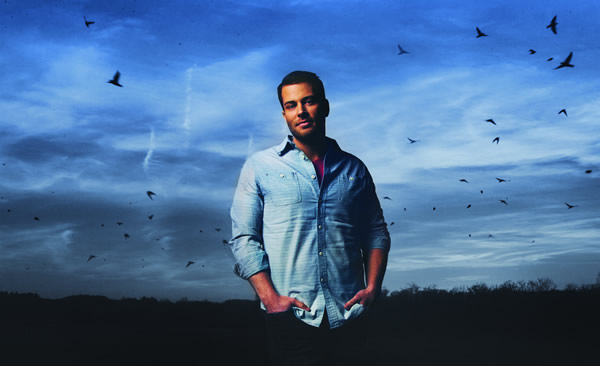 For more information, visit Jonnydiaz.com