CCM Magazine sits down with JJ Weeks of Centricity's newest hit, the JJ Weeks Band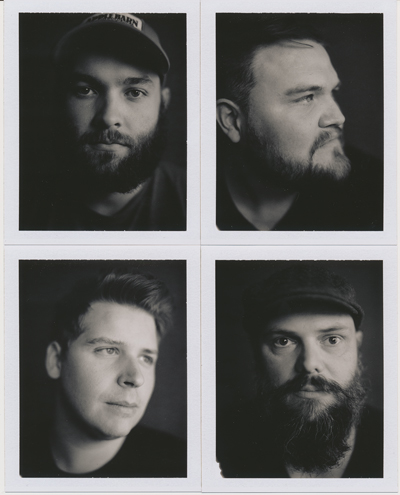 Talking to front man JJ Weeks of his eponymous JJ Weeks Band can be as easy as sipping on sweet tea with your best friend on the front porch during a warm summer day. Their rise has seemingly been just as effortless. With the debut of their first national release in 2013, the group earned a Top 10 single with "Let Them See You," and the song stayed on the chart for more than half the year. Since their entry to the national scene, they've garnered the opportunity to share the stage with acts like MercyMe and Casting Crowns, to name a few, and have enjoyed their music featured in film soundtracks to God's Not Dead and Four Blood Moons.
However, the guys from Georgia have remained true to seeking God in everything they do along this journey—despite the apparent brevity in the limelight. Their latest opportunity manifests itself in their most recent album, As Long As We Can Breathe (Centricity Music, April 8, 2016). Additionally, they have stuck close to their homegrown formula of easy honesty paired with powerful vocals and hooks. We jumped at the chance to chat with their easy-going leader, JJ Weeks.
CCM Magazine: You've gone from worship leader in a church in Georgia to having your songs played on national radio in just a matter of a few years—did you see this coming?
JJ Weeks: It's been so crazy, because when we first started we were just a band that played in the South—mostly Georgia, Florida, and North Carolina—and had gotten so good at that. When "Let Them See You" took off on the radio, it kind of threw us for a loop. So we had to figure out how to make things work on a bigger scale.
Earlier on in life I felt like God was calling me to sing, and He has reminded me of that all along the way. I remember standing on the stage after a sound check in Memphis, TN—just me and some guys working on the stage lights. I looked over the large and mostly empty arena and I remember praying, "This feels like home. This is what You have called me to do." So, to say I didn't dream of this, I would say no. But all of this has been very amazing and very humbling.

CCM: Having been a church worship leader for such a long time, do you intentionally bring that same worship-filled approach into your live shows?
JJW: I think approaching our shows as worship just comes naturally, but it does take a conscious effort for us to stay that way. As a band it would be really easy for us to drop our songs and just rock out. But we don't feel like as a band that is who God has made us to be. We feel like the heart of who we are is to be worshiping Him in spirit and truth. We can't just "sing" for two hours and expect people's lives to be changed. But if we allow God to move in, it can change everything in just a moment.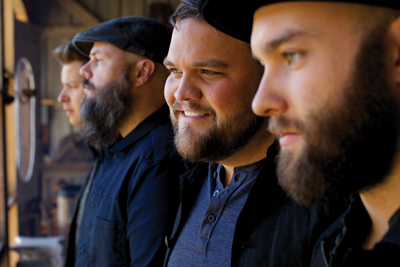 CCM: You're very open about your trials and storms that God has brought you through in your music. It is it difficult to be that honest about your hurts?
JJW: Honestly, God has stepped on my toes a few times with my own songs. Some nights I will stand on stage and say that, "God can move this mountain, or He can do this amazing thing in your life." Then I'll sit at home and almost get depressed because something isn't moving like I want. There are definitely times when I ask God to give me the strength to live what I talk about.
I have found that if I just write a song out of a [random or clever] thought, it is going to be terrible. For me, the only way that I can write for impact, is to write it out of the circumstances of life. You see in Matthew 5 that God brings rain on the just and the unjust—that simply means that hard times are going to come. The hope for the Christian is we don't have to go through hard times by ourselves. Those storms that we have to face, we get to walk hand in hand with the God of the universe.
CCM: Tell us a little about your new song "Count Them All."
JJW: This is a song that really reminds me of the old hymn "Count Your Blessings." This is my heart for this new record. It is really easy to get focused on the big issues in our life, and that can become overwhelming. Yet, we forget that our phones vibrated to wake us up this morning—that breath has simply filled our lungs. I can walk to my kitchen and make a cup of coffee. I can sit on my couch and not keep count of the number of blessings that God has given me. Every heartbeat is a blessing, every breath is a blessing—that phone is a blessing, even that coffee is a blessing. Don't let that one challenge in life block out the blessings that God has given us.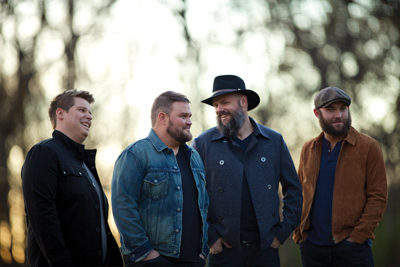 CCM: We hear a theme on As Long As We Can Breathe. Your current single from the album, "Alive In Me," deals with some of the same stuff, right?
JJW: That's another song that reminds us storms will come, but the King of the universe is alive inside of you. The same power that raised Jesus from the dead is alive in us! The same voice that spoke the world into existence calls us "loved." This record is our reminder that God isn't going to leave us. He is on our side.