No Stranger To Accolade Or Heartache, Jason Gray Learns To Let His Pain Bring Him Back To Life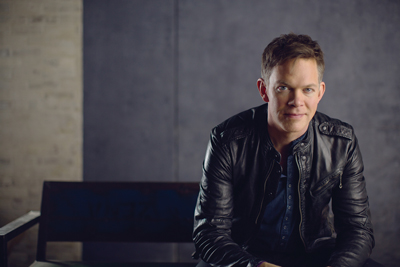 We spend a lot of time alleviating pain. Whether it's a headache or a heartache, a lot of life is wrapped up in becoming pain-free. In our frenzied escape attempts, however, we often forget one of life's fundamentals. What better teacher is there than pain?
The heat tells us to take our hand off the stove.
The stomachache tells us something's wrong…to get help.
The body was created to learn from and even be protected by pain.
Why then should it be any different for our heart?
Jason Gray knows a thing or two about pain. So too does he know about lessons learned, broken hearts put back together one way or another, and how fresh wounds are sometimes just what the doctor ordered.
"There is a quote by Dietrich Bonhoeffer that I like about grief," shares Gray. "About how the pain is evidence of the goodness of what was lost, and in a way is a tribute, an ongoing and meaningful way we can honor and value who we've lost."
Just a brief review of Gray's last few records is ample evidence of such a tribute.
"Music has always been medicinal for me," he says. "I think that I've done a lot of grieving on my last two or three records. In this new season, I do have a sense of hopefulness that is freer to be expressed. With the new project, I was excited to make a happier, more optimistic record, but at the same time, I want it to be a deeply rooted joy—rooted in reality. I want to make use of my experiences."
His experiences are many. For nearly a decade, he and his wife fought to keep his marriage together, their family whole and his heart beating.
"I've often wondered how over half of people in marriages go through this and survive it. I didn't know if I would," he says. "I hear experts say the death of a spouse is very difficult, but if someone dies, you still get to keep the memories from your story. The story remains intact. One of the most significant things you lose in a divorce is your story. You don't have access to it the way you used to. For all the people out there who have gone through or are going through a season in which you feel your memories, your life is co-opted by a sense of pain and loss and confusion. I have an understanding of what that feels like.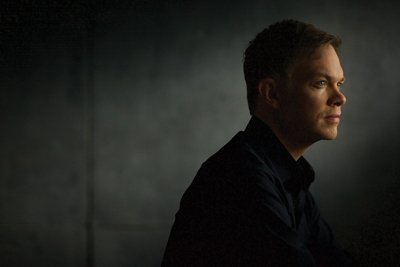 "Many years of that kind of pain is very disorienting. I did my best to be available to the possibility of reconciliation, but did so very imperfectly," he continues. "No one can prepare you for the chaos of a family breaking down. It makes everyone involved insecure."
More than once Gray's personal feelings of renunciation and lack of security wound their way into lyric and verse. "Remind Me Who I Am" was a sincere outcry from a heart in anguish
"I wrote that song out of my own experience of being afraid of being rejected by someone I was very close to and the way in which that revealed how much of my identity was wrapped up in that," he shares. "It reoriented my sense of identity in a healthy way and in a way I hoped would contribute to the healing of our marriage."
Careful to exclude words or scenarios that would explicitly posit the song toward or around his marriage, Gray achieved a sense of subtlety that neither pointed fingers nor accused. At the end of the day, though, while he was making personal revelations and was even seeing walls being torn down in the lives of others, the fragments of his own home was getting no closer to whole.
"Night after night people would come to me and tell me how one song or another would help them in their marriage," he says. "It was beautiful and at the same time confusing. Why were the songs I was writing helping their marriages and not mine?"
Before long, the pain became a routine. Gray would leave to play shows on the weekends, taking the last flight possible and the earliest flight home, leaving his house at 3:00 a.m. to catch a flight.
"I was just exhausted, depressed and heartbroken. I would be picked up at the airport by some church and have to be whatever they needed me to be. We drove to the church, hauled in the equipment, went to meet everyone and then I would go to the green room, crumple on the floor, weep, pray…and then sound check, play a concert, sign some autographs, go to a hotel, crumple on the floor, weep and cry out to God. I devoted so much energy to my marriage being healed. I never prayed for something so hard," admitted Gray. "It left me asking, 'Does prayer work? Is God real?' My belief was broken. My prayer was broken. My worship was broken."
And at the end of the day, his marriage was broken. After eight long years of fighting and praying and hoping against hope, the marriage was over and he had to learn to live again.
"When the divorce was finalized, I was devastated, depressed, spent," he says. "I was out on tour with Big Daddy Weave, which was great. I just had to play 25-minutes. I thought, 'I can do that. I'll play my songs and go hide in my bunk for the spring.' My hope was to hide."
His hope was soon to be dispelled. The tour he counted on being a hiding spot and a sanctuary of sorts became a sanctuary of a very different kind—a confrontational form of healing he had neither planned on nor even believed was possible.
"Each night they would do an altar call and all the band and artists would go pray for people," Gray recalls. "I didn't know if I could do it. I didn't know if I even believed in prayer, but I thought that if God was moving in a given direction, I wanted to be in the path so I could get hit by something holy. I went down the first night, with no one knowing my story, and the people who found their way to me were couples whose marriages were falling apart because of reasons I understood. I knew how to pray for them and in that moment I felt God speaking to me, saying, 'I still have good work for you to do.' That was the beginning of my hope that all of this mess would be re-purposed. I've sung that in my songs forever, but never really got it until that moment.
"I have a friend who says the songs know what's going on inside of you before you do. So many of the songs I've sung over the years went out ahead of me. I know there are a lot of people who have gone through divorce or loss or something that's turned them upside down. I feel better equipped now to love them and am excited to make use of that in my music."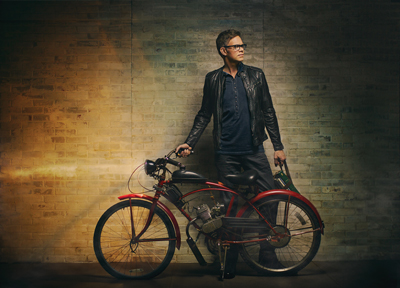 That excitement isn't just lip service; it's contagious and it is tangible. At first listen, the timbre, beat, aura and approach of the new record, Where The Light Gets In, doesn't even make sense. How could someone who has trudged through years of hell produce an album that not only induces a sense of levity in the listener; it is genuinely saturated with a sense of optimism that isn't naive or cynical. It's an optimism that genuinely believes the sun will rise again because it has seen its share of sunsets, but on the heels of a glow that lies just over the horizon. Gray describes it best.
"Have you ever gone through something hard, and friends will check in and ask you how you're doing? At first it helps to talk about it, but after a while it can feel exhausting to have that conversation over and over again and you can get weary of talking about it," he says. "Not only do we worry about wearing our friends out with the ongoing saga, but it starts to wear us out, too. And you can reach a point where—even though you're still in the middle of it—you feel like you need to not talk about it and have new conversations. I'd say that is a pretty accurate description of the writing for this new record. I was still in deep grief but I needed to start having different conversations, hopeful and even light-hearted ones."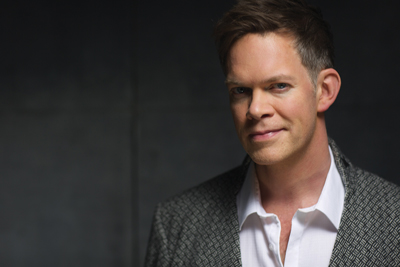 Perhaps the greatest evidence of God's workmanship in the heart of this imperfect, but willing vessel, is that not only did Gray desire to have new conversations; he achieved it.
"I was thinking recently about how appropriate it is that my record ends with 'Thank You For Everything,'" says Gray. "I heard another quote by Elizabeth Kubler-Ross, that says, 'When you learn your lessons, the pain goes away.' I'd even say that at some point it's possible to look back on our pain and have some sense of gratitude for it—for where it led us, who it made of us, what it taught us. Our pain, loss and failure become our most significant teachers, I think. How do we learn to forgive unless we are hurt by someone? How do we learn courage unless we are faced with fear? How do we surrender to grace without desperately needing it first? Richard Rohr says that if we are not transformed by our pain we will transmit it. I want to be transformed, and even now I've begun to be grateful for the painful teachers in my life who are making me new."