CCM: It's interesting that He used a prompt of personal worship to prompt you to make a corporate worship record.
JV: Of course, only God. It's incredible. The first night I sang these songs live, tears kept welling up in my eyes and the hair on my arms was standing up, and I thought, Okay, God. I don't like to over-spiritualize stuff, but I can't help but think He's doing something incredibly big and I get to go along for the ride.
CCM: How has this very personal experience transformed the entire experience of how you listen to these songs, how you perform them, how others receive them?
JV: I'm more vulnerable to the presence of God now. The challenges we face as a family make you cry out, but all I can think is, Okay, God, where do You want me? How can I be in Your will? How can I love You bigger and better? It's a constant journey. I'm still human. I don't have everything figured out and never will—thank God for that. But God works the way He wants to work.
CCM: You talk about the challenges in your family, and I know some of those challenges, like any family, revolves around your children.
JV: Zealand is autistic. When he was born, I got my prayer: ten fingers and ten toes. He's incredible. He is unique, he is funny—he can't even help himself, he laughs so big, from his gut. I love that. After he was born, we started noticing that he wasn't meeting the milestones that other kids were hitting. I would be happy to bury my head in the sand, but my husband likes to be realistic so we got him tested.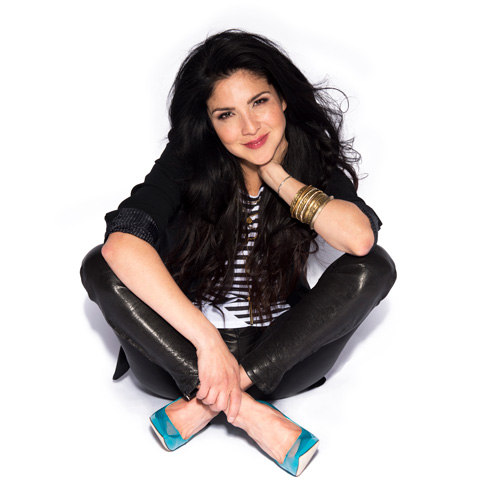 From the time he was nineteen months old until he was in the second grade, doctors diagnosed Zealand as "developmentally delayed." There were times peppered in those years … "It could be autism." I was hoping for the best, planning for the worst, and thinking, It's gonna be fine. I remember being in a conference room at my kids' school when the note from the doctor with the official diagnosis came in, and everybody was saying, "It's autism. He has autism." I bawled my eyes out. I went through a mourning period, mourning the dreams that I had for my little boy. I don't know if he'll get married. I don't know if he'll have kids. I don't know. And then I had to dream new dreams for him.
CLICK "4" TO ADVANCE