The shimmering facets of a diamond do not appear without a fight — the making of these precious gems takes excruciating time through heat, pressure, and stress. When Hawk Nelson dubbed their latest project Diamonds, they already knew about all of that. After all, it was from the heat and pressure of devastation where Diamonds began to take shape, and then ultimately bloom. We catch a glimpse into the lives of Hawk Nelson members Jonathan Steingard and Daniel Biro and hear how they've taken the last few years to fight for the joys they're able to experience today.
The two band mates had just arrived to Nashville, TN on the morning we were able to chat, and would leave again the following day. Jonathan and Daniel were both eager to share some of the stories that inspired these new songs in addition to reflecting on how far they have come as a band, in now their eleventh full year since their debut release.
FORMATIONS IN THE ROUGH
"When the record was finished and we sat back and listened to the entirety of it for the first time, I was once again struck at how every song dealt with a different aspect of our relationship with God," explained Steingard. "When you leave the walls of the church and go beyond theological conversations, you know, in the day-to-day, how do we relate with God on a daily basis? How does that relationship impact our lives in a tangible way?"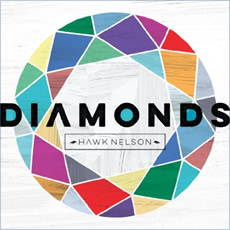 Their hope in Diamonds' impact on others both comes from their own personal struggles individually and collectively, as well as the ability of its contents to pierce the heart of someone affected by a difficult situation.
Steingard's questions above came from a place of sincerity, born after a season in which he calls "the most difficult in my life." A few years ago, during the making of Hawk Nelson's previous record Made, Steingard's youngest sister was diagnosed with Hodgkin's Lymphoma. "My sister was in the middle of her second trimester, but the pregnancy made everything more complicated. She went through radiation and chemo, and ended up successfully giving birth to her child. The baby was completely healthy, and she's even had a second infant since then.
"Thankfully, she's completely healthy now, but that season of trial drew our family closer together," continued Steingard. "We have always been pretty close, but she is the 'baby' — the youngest — it was a reminder that we don't have forever and that we shouldn't take one another for granted. For me, experiencing that event encompasses the themes throughout Diamonds.
"When we talk about diamonds, it's a metaphor for how God uses the struggles and pressures of life to refine us and make us stronger. That's what happened with my family—we are now closer than ever before. I don't wish for things like that to happen, none of us do, but it is comforting to know that God will do His work through all things."
PRAYING PAST A BREAKING POINT
Since the release of the previous album, Biro also faced some significant health issues. "A while back when we were on the road with Building 429 and The Afters, I had to take some time off to go home and deal with a tumor that had been discovered on my knee," he explained. "I had an initial operation, waited three months for it to heal, and then rejoined the band. Almost as soon as I got back into rhythm with everything, the tumor came back and I had to leave again." During both absences, Finding Favour member Dustin Daniels subbed on bass, which naturally worked as his band was opening for Hawk Nelson at the time of Biro's relapse.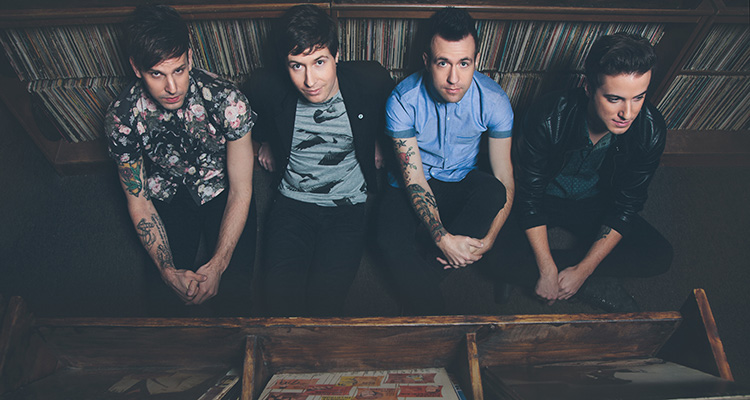 "From a practical standpoint I was very gracious with all of the support and how everything fell into place for Hawk Nelson. On a spiritual level I knew that I needed to be closer to God," admitted Biro. "All of us in the band have generally been healthy, but sometimes things come up in life and it catches us off guard. When you're young you expect these things to happen much later on, so discovering and then rediscovering my tumor was just as scary as it was all so unexpected."
When asked about reactions from Hawk's friends and fans, Biro stated "I remember thinking that a lot of people didn't really know what to say. I could see [the concern] on their faces and could hear it when they spoke, I got it and that was enough for me." He paused and thoughtfully added "I had a friend at home who was suddenly confined to a wheelchair— you don't ever have the perfect words, but I don't think its really about that. "The scripture passage that my wife and I clung to was Psalm 34:15-20, as it talks about the Lord coming to our rescue and that we as followers should expect His good promises. In verse 20 it states that 'the Lord protects the bones of the righteous,' and we took the literal interpretation of that and prayed that my leg wouldn't break. To this day we still pray for this!"
FINDING PURPOSE THROUGH PRESSURE
"My wife and I talk about that all the time," added Steingard. "Take any relationship or marriage for example, they all go through the good times and the bad. For us, it sometimes seems that God does so much more work through the harder times. Maybe it's because we end up learning so much from them? Looking back, I wouldn't trade for, or ever wish that those trials never happened.
"Think about all of the things that God did in those hard times, and how we've been made stronger and better through those high-pressure situations. I choose to remember that they happen for a reason—for something. God is always at work, seemingly behind the scenes to us, but I can take rest in knowing He's still working."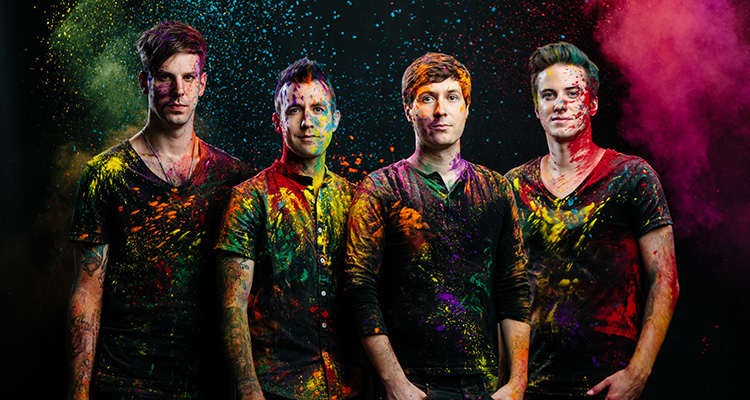 Biro continued "It's often a reality that we get closer to God in times of struggle. I try not to say the 'right thing'—but letting people know you're praying helps them to know that you're seeking out Christ for answers and strength. Those notions helped me through my situation. I also want to point people to God's promises that are in His Word, and as mentioned, I take those quite literally. "I have no real answer to the age-old question 'Why do bad things happen to good people?' I honestly can't answer that."
Psalm 34:15) The eyes of the lord watch over those who do right; his ears are open to their cries for help. 
16) But the lord turns his face against those who do evil; he will erase their memory from the earth. 
17) The lord hears his people when they call to him for help. He rescues them from all their troubles.
18) The lord is close to the brokenhearted; he rescues those whose spirits are crushed.
19) The righteous person faces many troubles, but the lord comes to the rescue each time.
20) For the lord protects the bones of the righteous; not one of them is broken! (NLT)
REAL-THING OVER RHINESTONES
As individual members of Hawk Nelson may have seamlessly matured through trial, the band's collective growth has not been as harmonious. "The shifting point happened when I became the lead singer three years ago," said Steingard. "We attempted to redefine Hawk Nelson. I think there were some things that worked right away, and of course some that didn't. In a lot of ways we were a brand new band and we were just finding our way.
Around the ten-year mark in Hawk Nelson's timeline, both Steingard and Biro looked in the mirror and posed the important questions:
What are we doing here?
We love what we do—but is all of it worth the wear and tear?
Steingard recalled "We arrived at a place where had found total enjoyment in what we were doing, but wondered if that alone was enough. We asked ourselves 'If it's just about a good time, is this truly fulfilling?' We came to the conclusion that even if what we were doing became successful, every success would eventually become hollow if there wasn't something bigger behind it."
Perhaps the title Diamonds is a foreshadowing as Hawk Nelson moves forward—being the real thing—an embodiment of true worthiness to their pursuits versus the unfortunate possibility of shining like an empty rhinestone.
Biro admitted, "Sometimes the progression of that development is clumsy—at times on previous albums it's us just trying to 'figure it out'" when asked about the message behind their music. "As time has gone on that has become the most important thing—the thing that really gives us our purpose and drive. On every succeeding record you can hear it become more and more intentional, more message-driven."
This depth is ever more evident on Diamonds. Despite the increased radiofriendly appeal, songs like "Thank God For Something" and the lead single "Drops In The Ocean" showcase Hawk Nelson's growth and wisdom through the fire. "'Thank God' [For Something]' is a simple prayer of gratitude," stated Steingard. "'Drops' [In The Ocean] focuses on the vast expanse of God's grace, mercy, and forgiveness—He is for us, not against us."
REFINED THROUGH TIME
So, have the boys left their core fan base? Steingard responded, "As we get older the teen-band increasingly becomes less genuine. It made sense at the beginning when we were in our twenties. We're in our thirties now and we aren't interested in the 'teeny-bopper' thing. That's no longer us.
"Our main goal now is to just create songs that will resonate with people at a moment in time when they need to hear it the most. That is what really matters to us." Biro added, "Hearing stories from people who have been impacted by our songs is what is lasting, and to be able to do that—like other artist's music has done for me—that's substantial and that's what really matters."
Steingard then reflected and questioned, "You know, there has been an interesting question hanging around in my mind for the last ten years-or-so: 'How does it look for a band like us to grow up?'" We think he, and the three other men that comprise Hawk Nelson, have answered that question with Diamonds—and can't wait to see them shining brightly into the future.