This week Hawk Nelson released a new lyric video for the song "Thank God For Something," which will be on their forthcoming album Diamonds releasing next month on March 17th (Fair Trade Services). This song was also the theme of their recent Fall 2014 tour and social media campaign. The lyric video linked below was shot in various locations from New York to Miami to LA and Toronto.

"As you get yourself in the mindset of being grateful, it's amazing how much joy that brings no matter the circumstances," shares frontman Jon Steingard of the song.

Reflecting on how God uses those times of trial to shape us into something stronger and more beautiful gave Steingard the idea for Hawk Nelson's new album title. "I feel like a diamond was a great metaphor for that," he said. "It's strong. It reflects light. It doesn't have any light of its own, but it reflects the light that it receives. There are so many aspects to the idea of a diamond that are indicative of the way God shapes us."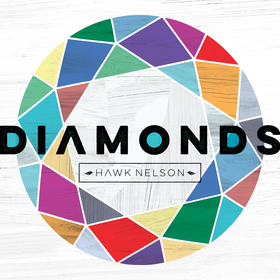 Fans can now pre-order the digital album Diamonds on iTunes and Amazon and receive an instant download of the song, "Thank God For Something," as well as the radio single "Drops In The Ocean." Diamonds will be the band's seventh studio album and features the radio single "Drops In The Ocean," which continues to climb the radio charts hitting the Billboard Christian NCA chart at No. 19 and the Hot AC/CHR at No. 5.