MICHAEL GUNGOR EXPLORES NEW GROUND ON HIS LATEST.
Never one to operate within constraints, Gungor has pushed the boundaries of faith-inspired and faith-inspiring music since its inception in 2003. Uniquely gifted and ridiculously creative, Gungor's music has challenged those who have heard it just as it challenged those who were making it.
Recently, the band's founder and central figure, Michael Gungor, has walked through a season of questions, doubt and uncertainty. While that place can be a desert for most people, this period of time has, instead, spawned his most creative and progressive project to date.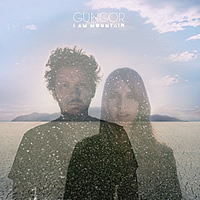 I Am Mountain has already generated buzz among mainstream press and audiences. CCM was able to ask Michael a few questions about the project, which is sonically, lyrically and emotionally a masterpiece. Enjoy getting inside the head and the heart of one of the most gifted songwriters and musicians of this generation.
CCM: I Am Mountain is your first self-produced album released independently. Why did you decide to do this now?
MICHAEL GUNGOR: The music industry is one of the industries that's in the middle of drastic change right now, and everybody is just trying to figure out how to make things work. The reality is that there is no room for "non-essential personnel" anymore. So we were just seeing if we could do it all ourselves. And honestly, it's not quite as easy to do as we had hoped. But, again, most people in the industry right now are just trying to figure out how to survive; so who knows what we'll do for the next album, but it certainly was an educational experience to do the indie thing.
CCM: You've always pushed boundaries sonically and thematically. This album takes that even further. What was your goal on this one?
MICHAEL: This may sound funny, but the goal was to make a record that we liked. I know that sounds like an over-simplification, and maybe it is; but it's also true. We want to make music that is honest and is something that we are proud of and excited to play every night on the road. We do hope that other people like the record, and that the music opens their hearts, but we also recognize that we have very little control of how people respond and react to the music. All we can do is make the music that feels right to us and hope that some other people out there will feel the same way about it.
CCM: You and your wife, Lisa, have had a beautiful working relationship. How did your collaboration on this project differ than on previous albums?
MICHAEL: I do feel really lucky to work with Lisa so closely. I think we have found a pretty good stride in our working relationship to know each other's strengths and weaknesses enough to focus on what we should focus on. We know each other so well that it's easy to write and collaborate with her without the awkward dance, for instance, of trying to tell the person you are working with that the idea needs work. I can just say, "that idea needs work," and she understands that I don't mean anything else by that. So, our working relationship has actually gotten better over the years, I think. If there's anything different about this album, I think it's actually that we included John Arndt more in the writing process. Normally it's just Lisa and me writing the Gungor stuff; but John, who has played with us since the beginning, came forward with some cool ideas this time, and it was really fun having him part of that process.
CCM: Your audience has always been diverse, which is more apparent than ever with this release. Why do you think that is? Do you have a target audience in mind?
MICHAEL: While we don't really have a target audience, we do try to speak to a thoughtful and fairly progressive listener. But I also am a huge fan of diversity; and some of the most fun I have at a show is when there are all sorts of different, weird people in the audience. I love weird, and we're not afraid of trying really eclectic mixes of influences and styles; so maybe that's why we have a fairly eclectic fan base.
CCM: People experience God and participate in worship in so many ways — through art, spoken word, instrumental music, time spent in nature… How do you personally experience God and how do you think your music expresses that and invites people to do the same, whether overtly or not?
MICHAEL: My understanding of the Divine at this point is hard to separate from the experiences of transcendence, connectedness and openness that I experience in my life. So while this album is not overtly trying to be religious at all, we certainly do hope that people will have those sorts of experiences with the music — that hearts and minds would be opened and that people would experience hope. That, for me, is a very sacred thing.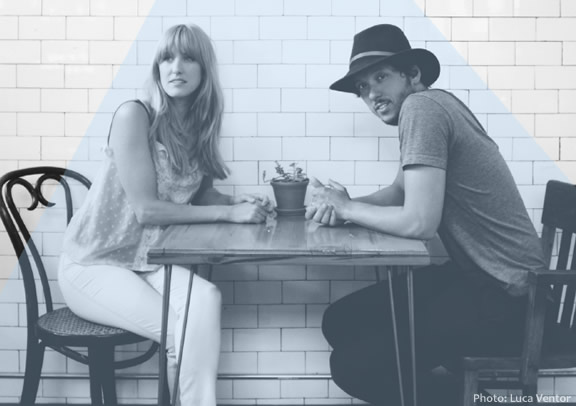 FOR MORE IN FORMATION , VISIT GUNGORMUSIC.COM.