Three…two…one…
This is the story of Group 1 Crew, as of late. Founded in Florida by Manwell Reyes, the group has vacillated between three people out front, two people and now one. Pablo Villatoro lent vocals and rap 2003–2011; and powerhouse Blanca Callahan was lead vocalist from 2003-2013 but stepped down when she discovered she was pregnant, leaving lead vocalist Reyes to carry the torch. He's done so with gusto. With a series of three musical projects on the horizon, Manwell has poured his creativity — laced with nostalgia and a hint of old-school — into the music, the band and the balancing act of work, family and ministry. He sat down with CCM to share his heart and story behind the music, the band members and what the first four years of marriage has done within his heart and life.
CCM: You've been on a really intense journey the past few years. From the change-up and departure of band members to a new marriage, you must be reeling in some ways. How did those experiences impact this record?
MANWELL: When I started writing for this record, I simply went into the studio with the desire to make songs that people would hopefully like and get something out of; but from there, I let God do the rest. I don't pay attention to any stats or sales or radio because God doesn't care about any of that kind of stuff. He cares about us loving other people and loving Him. I can't make anything in this life happen. I just show up at the appointed time and live faithfully, whether people are watching me on stage or seeing me up close in my personal life where I'm a husband, brother, friend and someone who simply wants to live my life for however He wants to use me.
CCM: CCM: Do you feel like the band is disjointed at this point?
MANWELL: Group 1 Crew remains intact as the people I move with, my band and the people I commune with. When people come to a show, they're going to still see and hear me singing lead, they're going to still see my same band, they're going to still hear female vocals from guest artists, and we're still all going to do this together. Every person who supports Group 1 Crew is part of the crew, and there are no differences between us. The only thing I feel has changed is an even greater sense of unity and camaraderie among fans where we're truly making an even closer connection than ever before. Group 1 Crew is less about the faces on stage and more about the movement. We understand this type of music is needed because no one else is doing it. There's Christian rap and contemporary Christian music; but nobody's in the middle making urban pop music, and people need positive music they can move to!"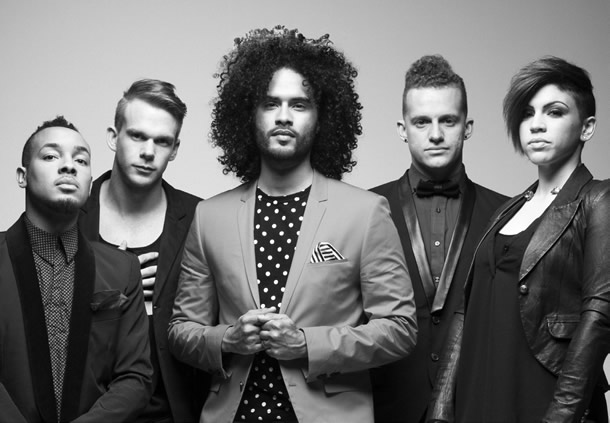 CCM: CCM: It's clear that you prioritize the essence of family among your band and team. But you've also being walking the road of a brand-new family at home. How long have you been married now?
MANWELL: Marriage has been an awesome part of it all. We've been married four years, and she's truly a fan… she so cool. She's the biggest supporter. But our biggest challenge was figuring out how to do marriage. She (comedienne and former pro-cheerleader Angela Johnson) and I both tour a lot. I'm a road dog. She is not. We try to make time for each other even while on the road.
CCM: CCM: You have a very different background than many Christian artists. How has your childhood foundation — one that was not steeped in church and religion — impacted or shaped your sound and ministry?
MANWELL: I wasn't raised as a Christian; so when I approach my music, it has to be for believers and non-believers. My goal is always to communicate a positive message of Christ, but a lot of times people won't understand church jargon or are in an environment where it wouldn't be effective to share those types of songs. I've heard stories of public school teachers playing Fearless for their students, fitness instructors playing it for their classes and cheerleaders using the songs in their competitions. I write for those people — people who love the Lord and wish there was a type of music that they could vibe to, but also that anyone would like. Their non-believing friends might not have any idea that they're listening to Christian music, but the spirit of God is still flowing over them. To me, Christian music isn't just specifically what's being said in the lyrics, but it's the spirit behind the songs in general.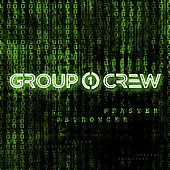 CCM: Given everything you've faced in the past few years, do you still feel like it's worth it all?
MANWELL: Absolutely. I wrote a lot of the record as a proclamation and declaration of faith, which I'm very thankful is impacting people from so many different walks of life, though it's also proved prophetic in my own life. When you're called by the Lord, nothing can deter Him from accomplishing His will, even if that means the people who were on your right side or your left side are no longer standing there. When I first went out on my own, I admit being scared and thinking Am I going to be able to do this? But I was reminded time and time again that when God calls you to something, you have to be Fearless and follow His plan for your life. I feel like now more than ever, I can sing these songs to any people who doubt they're going to be able to fully follow through with their calling and remind them that nothing can detour God from accomplishing what He needs to do.