In the five-year gap since we last heard from Smokie Norful, the recording artist and Chicago-based pastor asked God what He wanted for the next phase of the multifaceted creative's ministry-career — not what the label wanted on his next record. Not what his congregation needed from him on Sunday, not what he or his followers expected — but what did God want even if the reply had nothing to do with music.
As Norful existed between the ask and answered, in an environment unhurried by the flurry of industry, his creative drive increased and expanded, and Forever Yours (Motown Gospel) was compiled.
With a gospel career that has achieved monumental successes, racking up a bevy of music trophies, countless number ones and millions of records sold, the silky smooth songster says this record is not about his contribution to the industry but his place in the kingdom. A musical love letter to God, Smokie says the spiritual intimacy that inspired the songs on this record make Forever Yours his most personal and most creative recording to date. We sat down with the golden-voiced teacher-turned-singer to hear from his own lips about his recent musical resurrection.
CCM: What is the story behind the title track?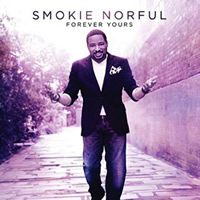 SMOKIE: The story behind "Forever Yours" is personal. I went through a season of questioning if I would continue doing what I do musically. I was asking myself and God "What's the next step, the next musical direction?" I finally came to a resolve that this is what I am supposed to be doing, and the lyrics came organically from then. It is an announcement of my commitment that I'm here and this is what I am going to do — what I am supposed to be doing.
Musically, the idea of the song was influenced by Commissioned's "Running Back to You." It's my version of that song. Conceptually that was the inspiration behind my lyrics.
CCM: How does that message resonate with you personally?
SMOKIE: I am excited about the response to the music, the success and favor that has been shown to me. It is very powerful to me, because it is confirmation of my decision to stay committed to music ministry, confirmation of God's assignment on my life.
CCM: Forever Yours has been described as your love letter to God. What was the record's genesis? What inspired the writing?
SMOKIE: Life inspired the music. I was writing songs about things that were genuinely relevant to my life—things I was seeing being worked out in my situation, in my family's situation and in the situations of the people I see every Sunday in my church. If you look and listen to the things around you, you can be inspired by everything. Real, everyday life was the premise behind the songs. Musically, I just had fun. I really enjoyed the process and being able to take the time to be super creative.
CCM: Five years have passed since your last record release. What has filled the gap professionally and personally?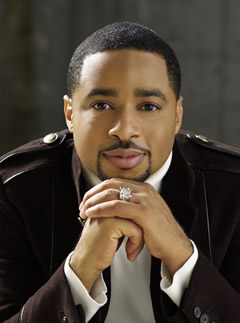 SMOKIE: Writing, recording, pastoring a church — life filled my time. I spent my time creating and being creative. I continually was working which means ministry and family. I was pastoring, parenting, dreaming, building, creating—everything.
CCM: Forever Yours hosts a list of notable producers — from Aaron Lindsey (Israel Houghton) to Warryn Campbell (Whitney Houston, Mary Mary) to your longtime producer, Tony Dixon. What's the purpose of diversifying the production?
SMOKIE: The message is the connecter in all situations. I've lived on the foundation of Scripture. So my personal presentation always will be derived from a scriptural lesson, which is what ties the record together. In 1 Corinthians 9:22 it says, "I have become all things to all people so that by all possible means I might save some." For me, that means musically I always want to have something for everyone on the album, songs that will reach every demographic, every geographical location, to be well-rounded in my presentation.
FOR MORE INFORMATION, VISIT SMOKIENORFUL.COM