by Jen Rose Yokel
From his Baylor University worship band days to leading thousands in worship at Passion Conferences and beyond, it's been over two decades of musical adventure for songwriter, worship leader, and impressive beard-grower David Crowder. It all started when the Texan musician teamed up with pastor Chris Seay to plant University Baptist Church in Waco. But over the years, we've come to know him better as one of the most consistently creative forces in Christian music.
David Crowder*Band got its start writing catchy praise songs like "O Praise Him" and "Everything Glorious," but perhaps the most enduring part of the band's legacy is creating innovative, complex albums that go beyond the standard worship fare. As David Crowder has moved on to his solo career (call him Crowder now) his creative legacy with DC*B lives on, blending bluegrass roots with expansive electronic soundscapes.
Crowder is currently heading out on the 2018 Big Church Night Out Tour, so before you catch his exciting live show, take some time to catch up on some of his greatest work. We spent some time revisiting the DC*B/Crowder discography to build our list of Crowders Top 5 projects of all time…
David Crowder*Band
Give Us Rest or (a requiem mass in C [the happiest of all keys])
When DC*B announced their impending end in 2012, Give Us Rest became one of the most anticipated albums of that year. Wow, did it ever deliver. Their final album is a meditation on death and the afterlife, taking its inspiration from the traditional requiem mass and turning it into a sprawling, genre-bending epic that melds folk and bluegrass, electronic and pop elements, and even some surprising touches of gothic choral music and death metal. (Yep. Metal. It's awesome.)
While the album's length, complexity, and general strangeness might make it one of their less accessible creations, it's hard to deny such an accomplishment the No. 1 spot on our list.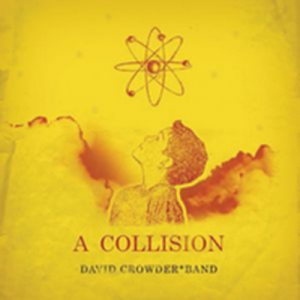 David Crowder*Band
A Collision or (3 + 4 = 7)
Though Give Us Rest is arguably the greater achievement, would it even exist without the real game-changer, 2005's A Collision? DC*B had a couple of solid worship albums to their name when they took a strong left turn with this one. Reliable worship songs "Wholly Yours" and "Here is Our King" keep one foot firmly planted in church band soil, but this was the first album to let some wilder impulses run free.
There was the bluegrassy, live show favorite "I Saw the Light," the Sufjan Stevens cover "O God Where Are You Now," and touches of explosive rock ("You Are My Joy") and gospel ("Soon I Will Be Done with the Troubles of this World.") After all these years, A Collision is still a delightful listen from start to finish, and an important evolution in Crowder's work to come.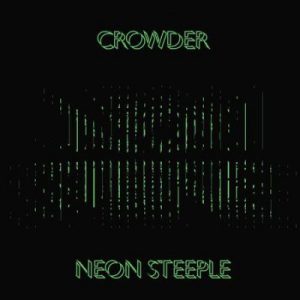 Crowder
Neon Steeple
When David Crowder*Band announced their breakup, somehow we all knew we hadn't heard the last of them. While four members immediately spun off to form The Digital Age, David Crowder kept right on making innovative music on his own, and the result was his 2014 solo debut Neon Steeple, a record that flows naturally from some of DC*B's best work.
Some of the excess of the past releases is trimmed back, leaving a purely Crowder-esque blend of pop-worship meets folktronica. "I Am" and "Come As You Are" shine as sincere songs of hope for the weary, while "My Beloved" and "Hands of Love" bring back some of the organic-meets-synthetic creativity we'd grown to love. And of course, for those that love the country vibes, "Ain't No Grave" and "My Sweet Lord" (with Emmylou Harris!) are sure to satisfy. It's like DC*B never left us when you listen to Neon Steeple, a record that's polished and quirky, serious but fun, a sign of so much more good music to come.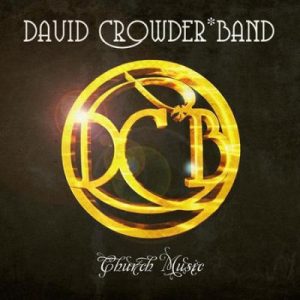 David Crowder*Band
Church Music
Church Music continued the tradition of A Collision's complex, surprising musical experience, though this time around they leaned far more heavily on their electronica side. Here's a record that turns the whole idea of "church music" on its head; after all, the title track "Church Music – Dance[!]" goes all in for a disco meets Daft Punk effect, and the whole record is awash in quirky synthesizers and electronic experiments, with just enough straight up rock n roll to keep things interesting. But perhaps one of the album's greatest moments is a tender piano cover of Flyleaf's "All Around Me," an unexpected yet perfect inclusion that DC*B excels in making their own.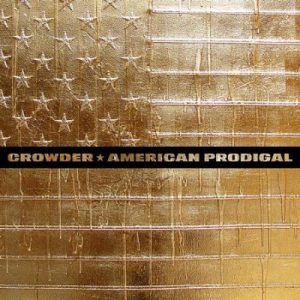 Crowder
American Prodigal
Is it too soon to rank Crowder's latest in a best-of list? We can't wrap this up without mentioning 2016's American Prodigal, a worship record with plenty of swampy pop-bluegrass to go around. This album takes a forthright look at brokenness and sin, without giving up on hope. You have anthems like "Forgiven" and "My Victory" that somehow feel as old and rooted as the most beloved hymns. You have the undeniably fun defiance of "Run Devil Run" and "Shouting Grounds." And you have guest spots from hip-hop artists KB and Tedashii used to excellent effect. While this isn't anywhere near as quirky as some of the other records on this list, American Prodigal is a solid, creative release, and well worth spending time with before you see Crowder on tour this fall.