He may be considered one of gospel music's ultimate godfathers with a vast body of work dating back to the late 1960s, but Andraé Crouch reached well beyond the primary genre he pioneered throughout the next five decades. Besides scoring seven GRAMMY Awards, six Dove Awards, membership in the Gospel Music Hall of Fame and a star on the Hollywood Walk of Fame, the singer/songwriter/arranger/producer/pastor notched an Academy Award nomination for his musical contributions to The Color Purple, followed by work on the Disney movie-turned-Broadway blockbuster The Lion King. Along the way, his songs were recorded by the likes of Elvis Presley and Paul Simon, while additional production and arrangement credits span Michael Jackson, Madonna, Diana Ross, Elton John and Quincy Jones (to cite a mere handful).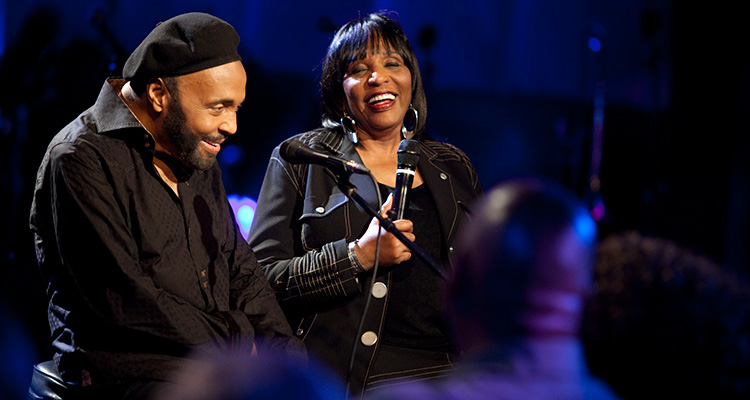 It's no wonder that prominent artists of virtually every style joined more than 4,000 family members and friends at Crouch's recent Celebration of Life following his passing at the age of 72 in January 2015 due to complications from a heart attack. In addition to Stevie Wonder, BeBe & CeCe Winans, Shirley Caesar, Yolanda Adams, Richard Smallwood, Donald Lawrence, Israel Houghton, Donnie McClurkin, Kirk Franklin, Edwin and Lynette Hawkins, Rev. Jesse Jackson, Dr. Bobby Jones (among many others) performing or speaking in his honor, Bishop T.D. Jakes, Bill and Gloria Gaither and Michael W. Smith were some of the several who taped condolences for the service at West Angeles Church of God In Christ, which was simultaneously broadcast to more than 600,000 people all over the globe on BET.com (even President  Barack Obama and former President Bill Clinton sent letters of tribute and support to the family).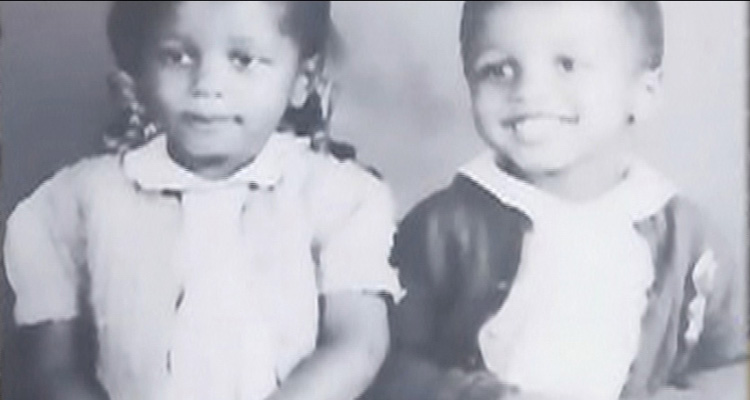 Shortly thereafter, CCM had the honor of speaking with Andraé's twin sister, Sandra Crouch, a pastor, esteemed gospel artist in her own right and regular collaborator with Andraé Crouch and The Disciples to name just a few. The insightful conversation not only reflects upon her brother's extraordinary creative life but also offers many rare insights into the man behind so much life-changing music (with additional online bonus questions revealing fascinating facts about Sandra's solo career, her work with Motown and their role in Michael Jackson's historic "Man In The Mirror" session).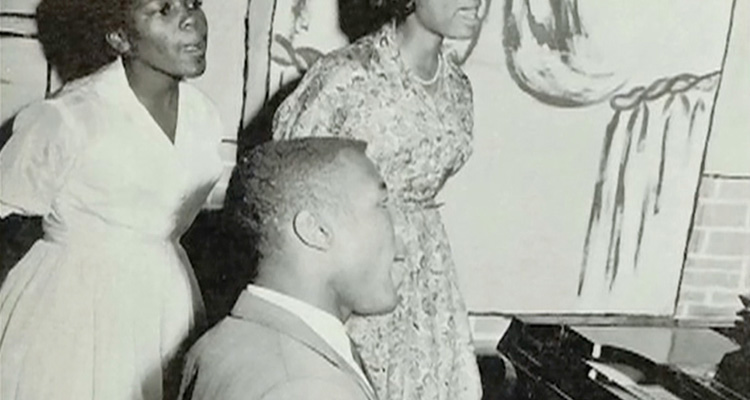 CCM: First off Sandra, how are you doing as you're walking through this storm?
Sandra Crouch: Well, you know when people say "I'm praying for you"? Trust me when I tell you there is power in prayer! Some people that aren't believers, they'll call it a good thought, but I know it's the name of Jesus. I tell people at the church I have a Kleenex in one hand and my armor in my other hand. The Lord has not allowed me to get into a real pity thing, you know? He just won't let me stay there because my assignment is not over. I can't afford to put the covers over my head because I know that would not please God.
CCM: Could you speak about Andraé's status as a gospel music pioneer?
Sandra: Well Andraé didn't fit into a mold, and I think that's why you would call him a legend or an innovator at the beginning of contemporary gospel music. He just wrote what he heard. [For instance], he loved Hawaii, and he would write a song in that style. Or he would go to Japan or somewhere else, and he would write [in that style]. [Legendary producer] Quincy Jones used to say that Andraé believed in the thirteenth key because he would just play chords that he heard. He didn't have any formal training, and really that was just a divine gift from God. He was not limited to any style. We would go places at the end of the '60s or early '70s; and if he wanted to hear horns and strings, he would just do it. He would take horn players into churches where they could barely bring a tambourine, and it was just absolutely awesome.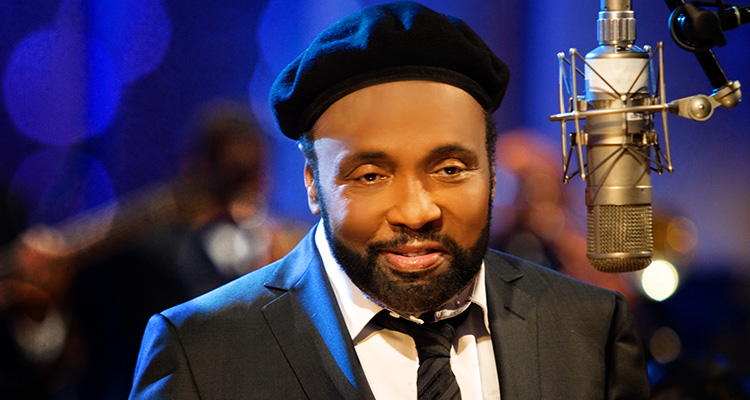 CCM: It was always great to hear Andraé make amazing gospel music but even more exciting to see him branch out into so many styles, whether it be pop or R&B, sacred or secular. How did that diversity help communicate his message to such a vast audience?
Sandra: So many people heard of Andraé Crouch, Andraé Crouch and The Disciples and The Andraé Crouch Singers. We've been on Saturday Night Live and The Tonight Show Starring Johnny Carson and a lot of those big shows years ago. People would say, "I like that song. It has good lyrics and a good beat." I won't name them, but there were a lot of top secular recording artists and comedians who came to [Andraé's Celebration of Life] out of respect and knowing the impact that his music has made. I've since gotten texts from people who wrote "[at the service] when you said 'I'm going to fight,' it made me want to know a God like that." These are not believers, but they said, "I want to know that kind of God." This is a wonderful opportunity for not just me, but it's a wonderful opportunity that you can say "hey, this is a man that knew God. Maybe you would like to explore this" and just share Jesus in a way that's not intimidating, you know?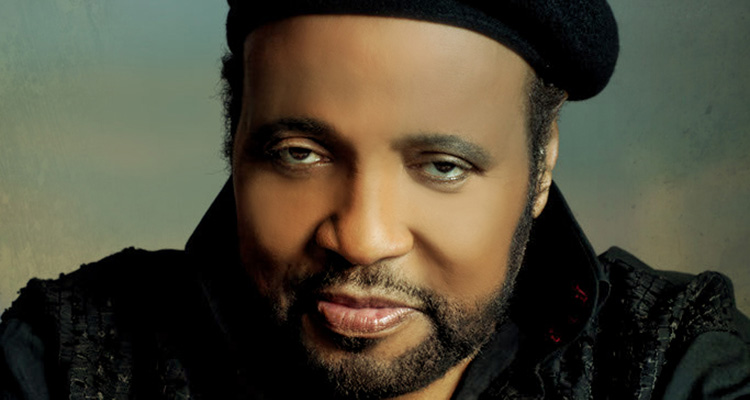 I think the way that Andraé wrote, his words were not threatening. They were more encouraging. Andraé was not intimidating, and he was everybody's friend. He'd go over to different people's houses for years and years and just play the piano and sing. He felt like he was your friend, and he was very easily approachable. [After he passed away], I got so many emails and text messages and people who came to his service saying, "you know, Andraé came to my house" or "he sang at my mother's funeral" or "he sang at my wedding." He flew to this place or that place just to sing. He did that all his life. That's the way he was.
Andraé probably has given away more CD's than people bought. He carried boxes of them in his car, and every time we went to the doctor's office, he said "give them a CD," and he'd sign autographs. One time he was in the hospital a few years ago, and he said "bring my piano"; and he just did praise and worship for everybody. They were crying and weeping and said, "Wow, this is great. Andraé Crouch is down the hall!" He was playing music, and people were coming in wheelchairs just to listen to him play. That's the kind of man my brother was.
CCM: Did Andraé ever marry and have children or was he committed exclusively to ministry?
Sandra: His children were his singers. He never married. There was a young lady he really, really loved; and I did everything I could do to hook them up. If she had been shaped like a piano, I think they would've had kids! (laughs) But he never married; he just loved ministry.
CCM: Why do you think so many major artists, even beyond the gospel world, sought out Andraé as a collaborator?
Sandra: You know, believe it or not, people like Madonna and Michael Jackson and Diana Ross and Quincy Jones, they like gospel music; and they liked Andraé. He was great at blending the voices and harmonies, you know? They liked that sound, so they would say, "We want that Andraé Crouch sound"; and we'd put together the singers we always used. When Quincy Jones was producing Michael Jackson, Andraé would ask him, "What do you want me to do?" and he'd say, "Just do what you do." When we did The Color Purple, they said, "Just write something and do whatever you do." That's what he did; and they said, "That's good, we'll take it."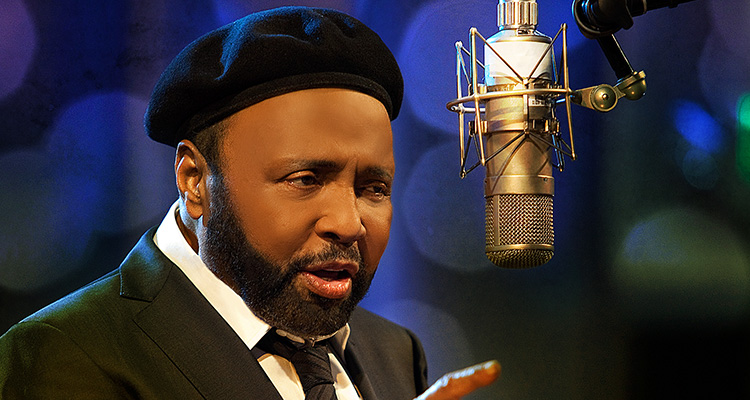 Any time Andraé sat at the piano he could write music. There was never a time when it was a dull moment. In fact, when he would go to the studio to record, he'd have his singers and his musicians there and he'd say "wait a minute, I've got an idea for a song." I'd say "Andraé, you can't write another song with all these people here. You've got to write it when you go home."
CCM: Did he leave behind any unfinished works and, if so, do you have any plans to release them?
Sandra: We have probably more 1,500 songs he didn't record, but we're going to get them out and let the world hear them. It's important that you build on the legacy. A legacy is a foundation you build on, and I think it would be encouraging for people who are here and for young people in particular. I've gotten a lot of emails from young kids, like ages thirteen and fourteen, who didn't know his music; but they've been downloading his stuff and saying, "I can't believe I've never heard his music."
His music has taken on wings of its own; and I thank God for that because not only do I love my brother, but the world loves my brother. I love the respect they have for his gifts, and that's a tremendous blessing. Sometimes when people pass away, you know, they're left to grieve alone; but I thank God that the world feels a loss just as I do, not as deep, but they feel that loss. That's the comfort and strength I needed to continue on and put the music out. Music can touch your heart in a way that I think nothing else can.
CCM: Do you have any words of wisdom to share from this incredible journey you've been on with your brother after all these years?
Sandra: I would say just do the very best you can. You don't have to be the most talented, but be your authentic self and allow God to use you. There's a purpose for your life. That's what they need to know—that God has a purpose. I did not understand why my brother left when he did; but God would not have just sent him off like this and say, "Okay Sandra, hop on one foot." God has put people around me in prayers who are holding me up and carrying me, and I believe that the best of my life is yet to come. He's not dead because if he was dead, he wouldn't be with Jesus. He's alive, we just can't see him, but he is alive and that's what makes me happy.