That Christmas Eve my mom and dad, my one surviving grandmother, all of my nieces and nephews and sixteen grandkids, I think, we all gathered at our house and sang Christmas carols. We divided up and sang "The Twelve Days Of Christmas." At least twenty-five or thirty people were there. That night as we everyone was leaving, my grandmother said, "I wish we had sung 'When The Saints Go Marching In.'" We had already sung so much, so we said, "Nanny, I promise the next time we're together, we will all sing 'When The Saints Go Marching In.'"
Three days after Christmas she died. My oldest sister said, 'Well, you know the song we're going to have to sing at her funeral." That was the greatest Christmas, and then it ended with a funeral.
It's happy and sad, The good and the bad / Someone's up, Someone's barely hanging / It's everything all at once, If we're honest enough / Everybody wants to be loved … (from "Another Merry Christmas")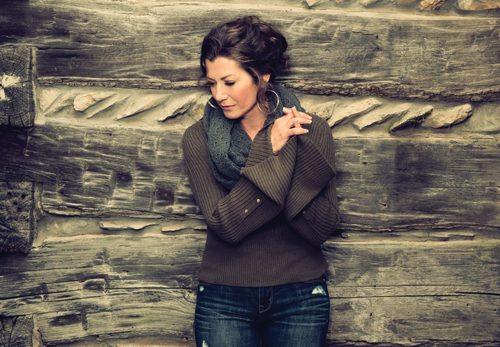 It's funny, while Ed and I were writing "Another Merry Christmas" I kept saying the phrase my sisters and I say over and over: "It's everything all at once." Somebody's at the top of her game, somebody's barely hanging on, and Ed is just writing it all down. I asked him, "What are you doing?" He said, "I'm writing down the bridge to the song." We have a big family, and like every family, you have everything—substance abuse, attempted suicide. You have happiness and tragedy. It just happens. That is life.
CLICK "5" TO ADVANCE