If you were to take a step back to the early 2000s and examine Chuck Dennie's life, you would quickly be impressed with the heights he had attained. As front man of the popular band By The Tree, success had become sort-of a habit. His band had cultivated two Billboard Top 40 albums, snagged two Dove Awards, and was featured on a number of well-received tours.
For Dennie, things were even clicking well off-stage. God had bought him the love of his life, and they began to start a beautiful family. After the accolades of successful musicianship and fulfillment of being a devoted family man were bestowed, he also found success as a lead pastor for nearly a decade. Seemingly to the world, Chuck Dennie was a superstar who had it all.
On the inside, however, "joy" was at best shattered and pain reached to near boiling points.
"Even when people wanted to know what was going on in me, I would find a reason to hide things in the darkness of my heart," says Dennie. For years, he sat underneath the unseen pressure of stardom. Are superstars supposed to get sad? Do they have bad days? Struggles? Instead of voicing these questions to a trusted source, Dennie remained silent. Eventually, the silence within him began to scream, resulting in a tattered heart.
In response, Dennie stepped away. Aside from his beloved family, he left everything.
Step one? Focusing his attention and energy on getting back to the foundations of who he was as a man. In seeking transformation, Dennie began the painful process of digging into the darkness of his own heart. "I wanted to look back in the shadows of my life and to do the work to become a better husband, a better dad, a better friend, and a better follower of Christ," he recalls.
Over time, the pieces of Dennie's heart and life began to become stitched together. As his spiritual and emotional health grew, he once again yearned for that creative outlet—but this time would be much different. More as a means to complete the transformation rather than a performance-based endeavor, Dennie tracked down a few of his close friends and a new band was born… Aledo.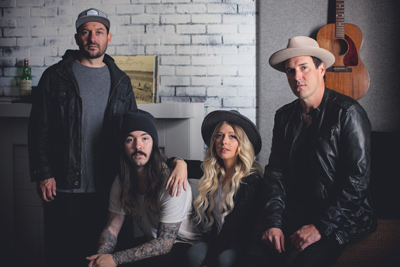 In a matter of around two short weeks, Dennie and friends had completely composed and recorded their debut EP, Gypsy Heart (buy). "[This was] a healing process for me and for my whole life," boldly claims Dennie. This was more than cathartic, it was truly transformational.
The timbre of Gypsy Heart also signals this change. While By The Tree may have exhibited shades of the rock band Wilco, Aledo's sound is more attributed to that of Pete Yorn or even Fleetwood Mac. If you'd ask the members of the fledgling outfit, we're confident that they are perfectly comfortable in their own skin—a trait that its leader, Chuck Dennie, can now finally and completely live into.
Still, that bold trust in the identity of this new project has not come without a sense of caution for Dennie. He plainly tells us, "There's always a fear that when you put yourself and your art out there, you have no idea how people will respond." Some might think he's stating the obvious, but after the heart-change that he has experienced, this takes on a much deeper meaning for Dennie.
After a quick listen, one may discern that Gypsy Heart is an all-encompassing story about one man opening up about his struggles, and how God worked to resolve them. Taking it in deeper, rather, the album is more about merely starting those conversations—a revealing, and an insight into the searches and the processes that Dennie himself went through—a means to kick-start conversations that others may need help starting on their own.
The title track is crafted with that conversation in mind. The marvelously hopeful song promotes the fact that we all suffer alongside one another and begs the question, "Why not take the step to bear the burdens of one another?"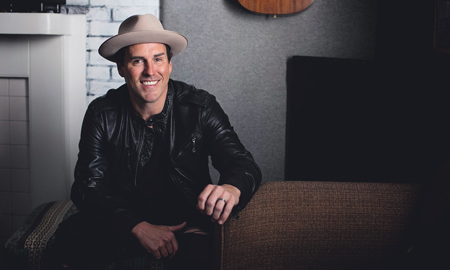 By many accounts, Gypsy Heart has garnered enough attention—and affection—by its critics. "Honest" and "transparent" are common terms, and anyone who loosely knows Dennie's story would certainly consume the project under the umbrella of those descriptors. For Dennie, however, he hopes listeners hear more than that. "I didn't wake up one day desiring to pursue transparency. I got to a place when I realized I needed to be open with what's happened in my life, and God has encouraged others to do the same through my story."