We had no idea the direction our music would take us when we first set out on our journey as Abandon. Acquiring what some might say is success with charting radio singles, song placement on network TV, and award nominations still doesn't compare to the satisfaction felt when we're able to help change a culture. The Emerge Experience is an organization which has allowed us to fulfill the purpose for our music.
While attempting to complete a month's worth of events nearly ten years ago, with about a week's worth of empty dates remaining we had come to the realization that our contact list had been exhausted. We reached out to all of the family, friends, and churches that we could think of to call. Amid the throes of frantic booking, little did we know that a random voice message would become the foundation and driving passion for our music ministry.
The Emerge Experience was founded by our close friend Keith Robinson whose vision to inspire, change, and empower youth across the nation has become his passion. Emerge is an hour-long school assembly featuring live music, multimedia, and captivating stories that addresses cultural issues students encounter every day. At the end of the week, students attending the assemblies are invited to a "Night Event."
Getting an auditorium packed full of students focused and engaged during an assembly may seem impossible, but that hasn't been an issue with Emerge. From the moment students walk into the room they are welcomed with a multimedia experience that mimics the atmosphere of a rock concert.. We begin the hour by playing a few of our more high-energy tunes, and the students immediately transition into crowd participation activities. After 15 minutes of this, Keith begins addressing the crowd with light-hearted topics followed by inspiring and impactful stories from his life. The topics are pre-screened by faculty from each school, as there are different issues that dwell within each student body.
The opportunities to fail in life were presented to Keith at a young age. An abusive home, his own substance abuse, and the overwhelming sense of feeling worthless are some of the major obstacles he faced.
These scenarios contintue to plague adolescents in American public schools today. Many students take it upon themselves to publicly share their own struggles at the Emerge Experience, most of them being stories in which Keith directly relates. He sums them up by encouraging the students that they have the ability to emerge through these battles to successfully realize and accomplish goals in life.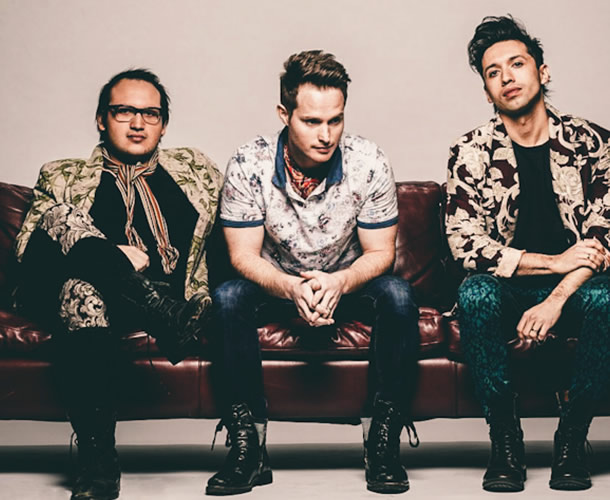 One of the most troubling situations we have encountered was one that destroyed not only a school, but an entire community. A group of well-known students concluded that life wasn't worth living and fulfilled a pact to end their lives. During that time of hurt and uncertainty the faculty invited the Emerge Experience to aid in counseling the student body. With sensitivity we we came to help the students encourage each other, encourage each other, and make choices that would create a better atmosphere. Through the event we were able to see a positive change in the demeanor of both students and faculty.
An inspiring story as a result of this particular situation involved situation involved the sister of one of the students who passed away. Depression, anger, and guilt had become her norm as she turned to both illegal substances and dangerous relationships to alleviate the pain.
After hearing the message of our songs and Keith's words, she decided to start making better choices in life. She is now touring with us sharing her story of redemption.
Another story which reaffirms our involvement with schools took place during the middle of an assembly. With deep concern the faculty asked a local youth pastor in attendance to start a conversation with a student who had rushed out of the room. As the pastor approached the young man, now in tears, the student began to share his story. He explained that today was going to be his last. He had written a note giving details of why he was going to take his life. He shared that he could no longer handle the heartache and feelings of failure. But he went on to express that because of what he experienced in the assembly, he had a renewed of hope and purpose for his life. These are just a few of the countless number of young people whose lives have been impacted by the Emerge Experience.
Due to specific laws we are not allowed to share our faith in Jesus at these events, however the "Night Events" held at the end of each week, Abandon performs a full concert in addition to Keith continuing his story. At these events, Keith is allowed to share about a Savior who can change a life, heal a broken heart, and provide hope to a hopeless situation. When the Gospel is presented, we have seen thousands of students make declarations to follow Jesus.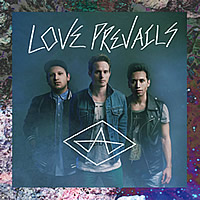 We will always remember a special night in Muskegon, Michigan, following a week of touring schools. Although we were greatly anticipating the concluding event, brutal winter weather was going to make it difficult for students to attend. We also believed God had something incredible planned for that evening. As 5000 students started filling up the hockey arena, we were reminded of God's faithfulness. We could feel the presence of God show up as Keith gave the opportunity for those in attendance to receive salvation. On the "count of three" we saw at least half of those in attendance flood the lower level in response to the call to follow Christ.
Prior to an Emerge Experience team arrival, a representative will train and equip student leaders to prepare the community. It's such an incredible feeling to go back to these communities and see students engaging their peers with the Gospel and serving the local church.
Over the past nine years, Abandon has had the privilege of being a part of this ministry, meeting students where they are and influencing a culture — one school at a time. We believe God has positioned us, and the Emerge Experience, to help raise a generation of students who will commit to spread the Hope of Jesus.
FIND OUT MORE ABOUT ABANDON AT WWW.ABANDONROCK.COM
FIND OUT MORE ABOUT THE EMERGE EXPERIENCE AT WWW.EMERGEXPERIENCE.COM