Advent is a season of preparation, patience, and peace. During Advent, we prepare ourselves spiritually for the celebration of Christ's birth. Advent allows us to center ourselves in the virtues of love, joy, hope and peace, demonstrated by Christ himself. We have the incredible opportunity to be vessels of Christ and further his ministry. We invite you come alongside us this season and participate in global mission and outreach opportunities with #GiveLove, Global Ministries' end-of-year campaign. Between November 1 and December 31, you can participate in the transformational missional work of Global Ministries.
As a partner with Global Ministries, you support worldwide efforts to be the hands and feet of Christ. From UMCOR, to Global Health, to Evangelism and Missionaries, you can celebrate the season of giving by giving to vulnerable communities.
When you support the United Methodist Committee on Relief (UMCOR), you help at-risk people and communities around the world transition from fear and displacement to stability and safety. UMCOR offers relief, response and long-term recovery grants when events overwhelm a community's ability to recover on their own. UMCOR also provides technical support and training for partners to address emerging and ongoing issues related to disaster relief, recovery and long-term health and development.
When you give to Global Health, you support a holistic, strategic approach to building community health resilience and strengthening health systems. Your gift will help Global Health continue partnering with communities, health workers, hospitals and clinics worldwide, working through locally based initiatives to provide vulnerable people with the life-saving health care that might otherwise be beyond their reach.
When you give to the evangelistic initiatives of Global Ministries, you are actively participating in the growth of the body of Christ. Through church planting, development, and training, Global Ministries has shared the good news of God's love in Africa, Asia, Europe and Latin America. Over 1,000 new faith communities have been planted. Programs like the annual School of Congregational Development, implemented in partnership with Discipleship Ministries, offer training for both new and established churches. Additional programs support racial/ethnic churches with initiatives that are geared specifically for their unique needs. Giving to Global Ministries continues the good work of spreading the gospel.
When you support missionaries from Global Ministries, you bring hope and dignity to people in need. Global Ministries' missionaries serve in more than 70 countries around the world in a range of activities and professions including pastors, educators, congregational and leadership developers, agriculturalists, health coordinators and doctors. Your generosity supports missionaries as they treat the sick, minister in churches and refugee camps and feed the hungry, displaced and disenfranchised.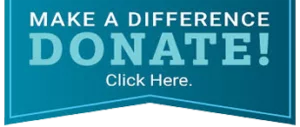 Available now, we have ready-to-use resources to promote the campaign to your church and community. Use the prewritten emails and social posts to introduce your circle to the campaign, share the social graphics that can inspire others to join, or maybe you need a suggested plan for the campaign—we have that too and much more! Visit ResourceUMC.org/GiveLove to find ways that you and your community can easily make an impact this year for those who need it most.
Advent is a time for all believers and families to celebrate the arrival of Christ. Connect to the season by offering love, joy, hope and peace for the transformation of the world! #GiveLove