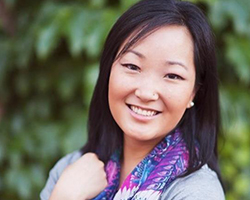 Grace Cartwright Aspinwall has been involved in the music industry since the age of sixteen, when she became the street team director for Crosseyed Concerts. She also completed a six month internship with Innerstar Studios, a booking agency for hard rock Christian acts. In 2006, Grace took a position with Christian Music Planet magazine as a freelance music critic, offering her a way to influence the music world through writing. When the magazine went online in 2006, she was given a freelance position at CCM magazine.

While writing gave her the ability to connect with and critique artists, Grace also turned her attention and experience towards music publicity and public relations. She founded Wonderment Entertainment in 2009; providing publicity and consulting services, and managed independent artists until 2014.

Today, she runs her second company, Aspinwall Collective, providing PR services, press releases, professional blogging, marketing consulting, and web copywriting for a large network of clients. She holds a Bachelor's Degree in nursing from OHSU, and resides in Southern Oregon with her husband and two young daughters.