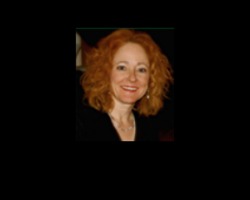 Cindy's passion is developing creative and skilled songwriters. As a music publisher and songwriting consultant she provides a variety of services including song catalog assessment and career consultation, songwriter development, a wide variety of workshops and retreats, advocacy and support for all types of songwriter communities as well as being an A&R song resource for independent artists. Her client roster includes independent songwriters, artists, worship leaders and churches around the country and the Vineyard UK Catalog.

Cindy started her music career with award-winning producer, songwriter Greg Nelson where she production managed five gold and two platinum records. She was also the production manager for Steven Curtis Chapman's first four records. For fifteen years Cindy was a music publisher with two of Christian music's largest publishing companies: Benson and Word Music Publishing. While Vice President at Word, Cindy signed and developed top songwriting talents Matthew West, Jason Ingram, Cindy Morgan, Clint Lagerberg, Jason Walker and many others. During 2007 and 2008, Cindy worked as the day-to-day manager for award-winning Sparrow recording artist Matthew West.

Her speaking engagements have included leading workshops for songwriter communities in Florida, Missouri, Colorado, Texas, California and Pennsylvania, conferences in Buffalo, St. Louis, Sacramento, San Francisco, Phoenix and Seattle and universities in Colorado and Tennessee. In 2012 she led a Songwriting Intensive Retreat that drew songwriters from 14 states and Canada. For four years Cindy has led the songwriter track for the Gospel Music Association's Immerse Training Conference. In 2009 and 2011 she directed the ASCAP Foundation's Christian Songwriters Workshop and will do so again in 2012.

Cindy volunteers at the Tennessee Prison for Women. She lives with her husband in Nashville, Tennessee.